A former Hollinger executive has reached a settlement agreement with the OSC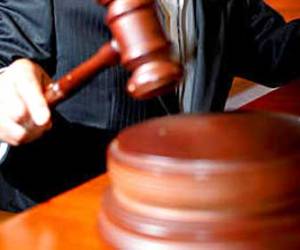 The Ontario Securities Commission (OSC) today approved a settlement agreement with Peter Atkinson, a former senior officer and a director of Hollinger Inc.

Atkinson acknowledged that he was convicted of one count of fraud in the US District Court for the Northern District of Illinois in relation to his collection of a purported non-competition payment from a Hollinger subsidiary. He also acknowledged that the US Securities and Exchange Commission found that he had committed securities fraud and entered an order barring him from acting as an officer or director of a reporting issuer in the US.
Atkinson is a co-respondent with Conrad Black, John Boultbee and David Radler, the latter of whom reached a settlement agreement in 2012. The OSC's next hearing relating to Black is on Oct 21, but it will be a confidential pre-hearing.

Atkinson had previously entered into interim undertakings to the Commission in March 2006 and April 2007 providing that he would not become an officer or director of a public company in Ontario, that he would not become a registrant or an officer, director or employee of a registrant in Ontario, and that he would not trade or acquire any securities of Hollinger Inc. pending the conclusion of the OSC proceeding.
Under the terms of today's settlement agreement, Atkinson has agreed to make these undertakings permanent.

"This settlement makes clear that individuals who are convicted of securities-related fraud will not have the privilege of free access to the Ontario capital markets," said OSC director of enforcement Tom Atkinson, who has no relation to Peter.