Advisor and author John De Goey goes on the record about standing up for investors, and how 'Bullshift' puts them at risk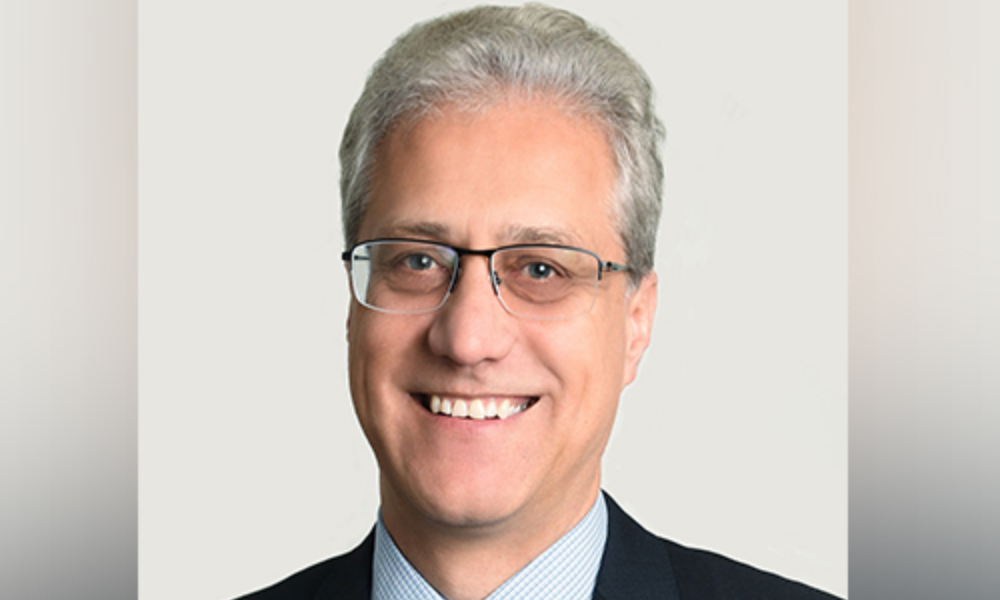 With a bibliography that includes three books so far – six if you count each edition of his first work – John De Goey is an author on a mission.
"It's pretty thankless. I don't expect to make any money writing books," says De Goey, senior investment advisor and portfolio manager at Wellington Altus Private Wealth. "But it helps me deal with things that are on my mind. If I can write it down, I can let it go. If I don't, it keeps me up at night."
While De Goey's books have helped drive some business to his practice over the years, his major motivation has been a desire to make things better for the next generation of investors.
His first title, The Professional Financial Advisor, walked through the biases he sees within Canada's financial services industry, and questions investors can ask to protect themselves. His most recent work, STANDUP to the Financial Services Industry, offered a practical guide for investors to deal with advisors who are oblivious to their own biases.
"I updated my first book every time there was a major regulatory reform, in the hope that advisors would professionalize based on regulation," he says. "The industry is moving forward, but in my opinion, it's moving at a very slow pace."
His latest book, Bullshift, continues in that mould of thinking. While it touches on the way investors and advisors work together, the book is more focused on helping retail investors overcome a major blind spot: optimism bias.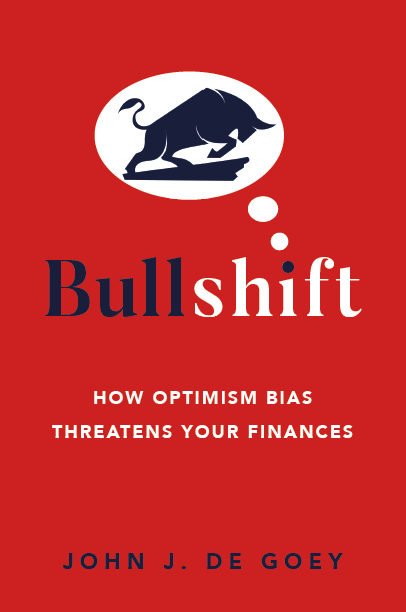 "There's a lot of research to show that optimism is a good thing. Most people who are optimistic live longer or happier lives, they're more successful, they're more likely to stay married," he says. "But what if we run into genuinely tough times, and our optimism causes us to simply whistle through the graveyard?"
For decades, De Goey says, retail investors have been enabled by a long-drawn-out bull market. That was supercharged during the last three quarters of 2020 and all of 2021, when ultra-low interest rates warped markets and raised people's expectations of returns.
The record-high inflation and aggressive rate hikes of 2022 have thrown that trend into reverse. While the simultaneous decline in stocks and bonds has already battered countless portfolios, De Goey is concerned about those investors whose recency bias is keeping them mentally stuck in the heady post-Covid recovery period.
"We've never really experienced a truly long, deep bear market, at least not in North America. And we think we're ready," he says. "But for many investors today, the worst downturn they've had to endure was the five-week period after Covid hit in 2020. … They think they've gone through bad things, when in fact they've just had minor setbacks."
Bullshift has been in stores for just over three weeks, and it's already garnered attention from across the financial services industry. But after 20 years of experience in the book business, De Goey has realized that most people don't actually have or take the time to read, so he's launched a podcast to amplify his message.
"I'm hoping the podcast format will make the message more accessible," he says. "Instead of just listening to me, people can listen to other experts talk about the themes of the book, and listeners can pick and choose which speakers are the most interesting to them."
With nine episodes out so far, the Bullshift podcast features insights on investing and behavioural finance from prominent voices from within and outside the industry.
"I don't want to be Chicken Little. I don't want to say the sky is falling," De Goey says. "I'm the guy who tells people to look at the world as it is – not how you want it to be, not how other people tell you it is – and make realistic decisions for your financial future."