Edward Jones' appreciation of human relationships convinced advisor to return to the company where he began his financial career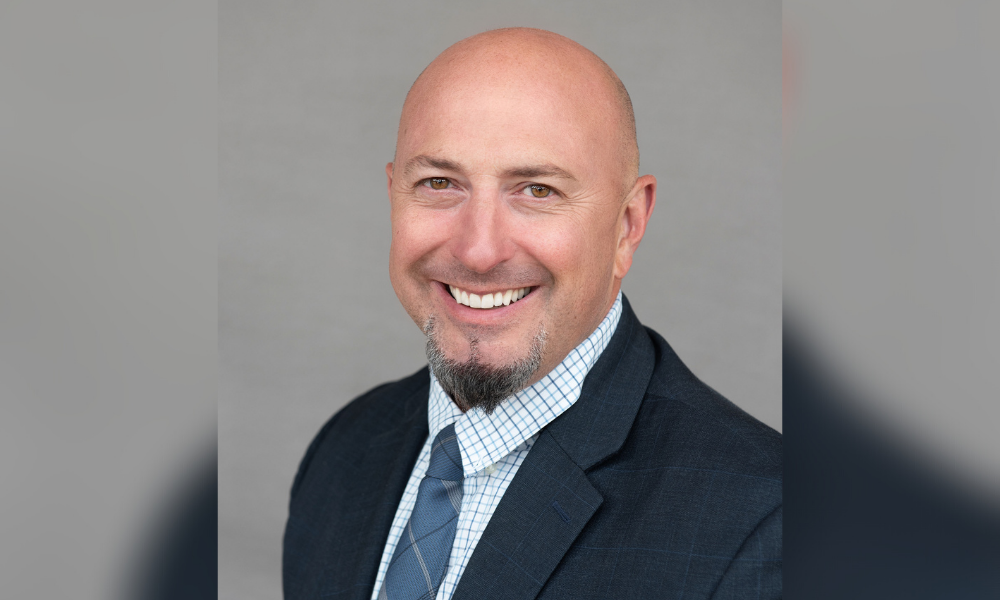 After years away from Edward Jones, financial advisor Blaine Johnston says he is happy to be back and is looking forward to using his experiences between stints to the firm's benefit.
Johnston began his career in finance in his 20s with the company and quipped that his first spell began when there wasn't "much Internet".
"At that point I was just taking my courses, and starting to consider a career in financial services," he said. "So, I saw the Edward Jones' advertisement [in a magazine], and right away started a conversation."
Operating out of British Columbia, Johnston said at the time he first began working, his hometown was small, and at the time he was only the sixth or seventh financial advisor in the province.
So, he wanted to see more of the world, and wasn't sure where he wanted to end up. Eventually he chose to move to a position with another firm.
He noted Edward Jones tried hard to find a position to meet his needs, but wasn't able to at the time, which is why he took the role of wholesaler with a firm that later closed its doors in Canada.
He also spent time elsewhere as a financial advisor, before once again returning to Edward Jones.
Ultimately, Johnston said he felt dissatisfied with the level of service he was able to give clients. His book size was large, and was continually growing, with very little administrative support. He'd realized he did not have time to give each client the time they deserved and said the relationship between advisor and client had begun to erode.
He felt that he needed to work for a firm where he could be more effective for his clients, while also being fairly compensated for his own work; he craved an environment that showed an appreciation for human relationships, and he found that once again at Edward Jones.
"We're here to identify any issues we see for the client in their estate planning, of course tying in life insurance and risk management, and lastly … wealth strategies," he said.
With his return to Edward Jones, Johnston noted not everything is black and white, and that it wasn't simply a spur of the moment decision to come back but was a long time coming.
"I had a few conversations with a friend of mine that was at an Edward Jones' branch in Kamloops, and we talked about me coming back for many years … and eventually I felt that for the amount of work I was putting into my job, I might as well have more to do with the practice that I'm running."
Johnston was given a dedicated transition specialist, as well as an experienced branch office administrator (BOA) to help ease the transition back to Edward Jones. He noted since he wasn't familiar with the systems used by Edward Jones, these made the transition easier, and he was able to focus his energy on helping clients as opposed to learning new technologies.
Since coming back, Johnston said it is "different and the same" as before.
"The culture is almost identical, just in a bigger room," he explained. "We have the same roles, the same supportive, collaborative culture, just the teams have grown.
He noted Edward Jones' culture is hard to improve on, as the company has always been a good fit for Johnston's personality.
However, he pointed to the firm's openness to change as a bright spot, as there is a renewed approach to adapting to change in the industry, which, Johnston thinks, is fresh.
Since coming back, Johnston now has two BOAs, and his team serves more than 200 households, 40% of which transitioned from his former firm.
Johnston has made good use of Edward Jones' Travel Award Program (TAP), which is available to highest performing financial advisors. He singled out Dubai as his favourite place.
After telling his wife, an avid traveller, about TAP, the two agreed, Edward Jones was the only choice for them. He calls the trips offered once-in-a-lifetime opportunities that he was always looking forward to (pre-COVID-19).
Ultimately, Johnston credits a lot of his success in returning to Edward Jones to the fact that he cares about people, and once he crosses paths with a client, he has to see it through to the end.
"I'm very empathetic that way. I feel like I have to help in making sure that we deliver a service that's exceptional, and Edward Jones is the best firm I know to make that possible," Johnston said.