The estimated amount includes businesses and households but the big question is, what will they do with it?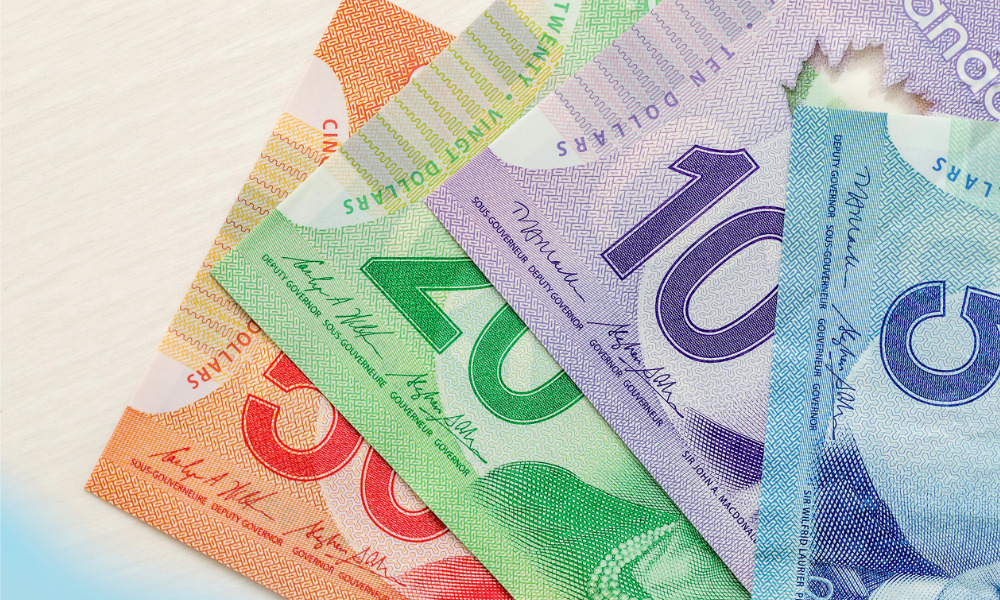 Without doubt, Canadian businesses and households have been impacted by the pandemic, but the financial story is not necessarily a bad one.
A report from CIBC economists Benjamin Tal and Katherine Judge shows that income from work slumped by an eyewatering $100 billion in the second quarter of 2020, but there were government transfers of $225 billion and 'other' benefits of more than $151 billion (figures are seasonally adjusted annual rates).
Meanwhile, household spending fell sharply, resulting in a savings rate of 28% as of June, up from 3.6%. Although the economists estimate that savings are likely down to around 13% of disposable income for the third quarter, it still means an elevated stash of cash.
They calculate that Canadian businesses and households are sitting on a combined $170 billion of cash, raising the question of what they will do with it.
They also estimate that there is around $90 billion in consumers' chequings and savings accounts, the largest on record and around 4% of consumer spending.
Seasonal spending spike?
Does this mountain of money available to Canadian households mean retailers are about to see their biggest holiday spending season ever?
Unlikely, say the economists.
Even though there is some positive news on the pandemic front, thanks to vaccines, the combined fear of COVID-19 infections coupled with seasonal flu, is expected to result in caution for several months yet.
The CIBC Economics duo is also dovish on a surge in grocery spending, a factor in the first wave of the pandemic, as consumers will be more confident in ongoing availability of supplies.
With middle and high income households more likely to have cash reserves, these are also the consumers who may have already spent on non-essentials over the summer and may hold back on excess spending for now.
Business cash
Tal and Judge estimate that Canadian businesses have around $90 billion in undeployed cash and are growing their cash positions at 15% year-over-year.
But this is focused on the sectors that were less impacted by the pandemic along with those businesses that took out CEBA loans as a safety net but have not used the cash.
The report concludes that spring/summer 2021 will be the time when households and businesses will look to utilise their cash holdings which may result in a consumer spending spike along with strategic investment from businesses.
The full report is at: https://economics.cibccm.com/economicsweb/cds?ID=11759&TYPE=EC_PDF