The head of wealth management will leave the bank as part of the changes, which were announced this morning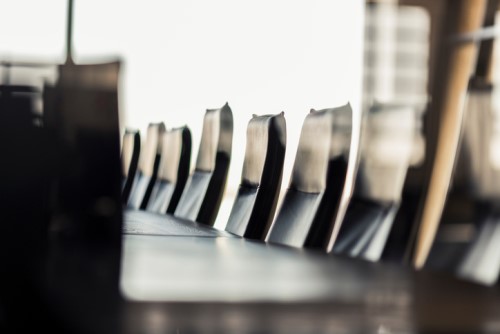 Earlier this morning, the Canadian Imperial Bank of Commerce announced changes to the bank's organizational structure and leadership team. David Williamson, SEVP and Group Head, Retail and Business Banking, and Steve Geist, SEVP and Group Head, Wealth Management, will both be leaving the bank.
"On behalf of the entire team at CIBC, I would like to thank David and Steve for their service to our bank," said President and CEO
Victor Dodig
. "Under their leadership, our Retail and Wealth businesses have performed well and we have made good progress in advancing our client-focused agenda. They have both played important roles in getting our bank to where it is today and we wish them the very best as they take on new challenges in the future,"
Effective today, the following Senior Executive Vice-Presidents (SEVP) will report to Dodig and comprise CIBC's Executive Committee.
Leading CIBC's Strategic Business Units are:
Harry Culham continues as Group Head, Capital Markets, with global responsibility for Global Markets, Investment Banking and assumes responsibility for Corporate Banking.
Jon Hountalas has been named Group Head, Commercial Banking and Wealth Management, Canada. He will continue to lead our commercial banking business, but also assume responsibility for our key Wealth businesses, including CIBC Asset Management, CIBC Wood Gundy and CIBC Private Wealth Management.
Christina Kramer has been named Group Head, Personal and Small Business Banking, Canada. Ms. Kramer will be accountable for the Retail Distribution, CIBC Imperial Service, Small Business, Mobile Advice and CIBC Investor's Edge teams, and all personal and small business banking products.
Larry D. Richman will become Group Head, U.S. Region, and President & CEO, The PrivateBank upon completion of the acquisition of PrivateBancorp, Inc., which is anticipated on June 23, 2017. This structure creates a strong alignment between our U.S. and Canadian businesses and will benefit clients looking to leverage cross-border opportunities.
Leading CIBC's Functional Teams are:
Mike Capatides continues as Chief Administrative Officer and General Counsel, and assumes accountability for CIBC FirstCaribbean International Bank.
Laura Dottori-Attanasio continues as Chief Risk Officer.
Kevin Glass continues as Chief Finance Officer.
Deepak Khandelwal will join CIBC in August as Group Head, Client Connectivity and Innovation, and lead CIBC's client focus and innovation agenda. He will be accountable for digital, data, client experience, payments, marketing, contact centres and President's Choice Financial. Mr. Khandelwal brings a deep understanding and experience in building client-first cultures at companies including Rogers, Google Inc. and McKinsey & Company.
Kevin Patterson continues as Group Head, Technology and Operations.
Sandy Sharman expands her current Human Resources accountabilities to include Corporate Communications & Public Affairs, and has been named Chief Human Resources and Communications Officer.
In addition, Brian Lee continues as Senior Vice-President and Chief Auditor, and an Observer on CIBC's Operating Committee.
"These changes will further develop and add to our leadership depth at CIBC, creating new opportunities not only for Executive Committee leaders but for top talent across our global leadership team," said Mr. Dodig. "We look forward to welcoming Larry Richman and Deepak Khandelwal to our team. We will benefit from their leadership and deep commitment to building cultures that deliver the very best, innovative ideas, solutions and service to our clients."
Related stories:
Advisor found liable in elder abuse case
Inflation in focus as Bank of Canada tilts toward rate hike