People choose to donate less money to nonprofits with corporate sponsors, Fraser Institute study reveals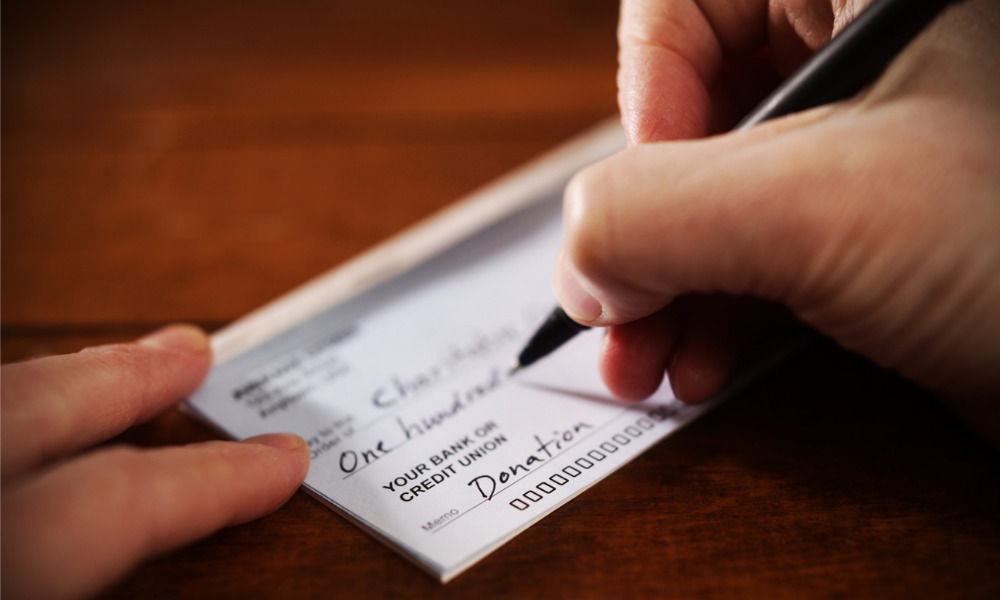 A new essay published by the Fraser Institute expresses concern that corporate philanthropic giving fueled by ESG may have a negative impact on total charity donations.
"While charitable giving helps organizations that receive donations and improves the image of corporations, there's a downside to corporate philanthropy," said Dr. Marvin Olasky, a Discovery Institute and Acton Institute fellow, and author of "Corporate Philanthropy: Stay in Your Lane," the latest installment from the institute's essay series on the ESG movement.
The environmental, social, and governance (ESG) movement is expanding and aims to persuade companies and investors to pursue more expansive social objectives, such as charity.
More corporate giving, according to ESG proponents, will raise public awareness of nonprofits and stimulate monetary and in-kind donations.
But according to studies, consumers choose to donate less money to nonprofit organizations with corporate sponsors. As a result of consumers frequently choosing to support other non-profit groups that are not backed by companies, corporate donations may displace rather than supplement individual donations.
The cumulative result of corporate contributions may thus be a net loss for nonprofit organizations, according to Dr. Olasky.
It's too soon to say whether or whether ESG's promotion of increasing corporate philanthropy has resulted in a decline in individual philanthropic giving, but he says certain trends are worth watching.
In one example, Dr. Olasky says that out of 114 nation ranked in terms of philanthropic giving, the United States, which had always been among the top 10, dropped to 24th place in 2020. Canada, which had usually ranked in the top 10, descended to number 25.
Additionally, just 19% of Canadian tax filers declared charitable gifts in 2019, the most recent year for which data is available, down from 25.5% in 2000.
"The increased emphasis of ESG in the corporate world may have unintended consequences in terms of decreasing the overall amount of charitable giving," Olasky said.