Recent changes to a provincial program will benefit eligible Albertans with disabilities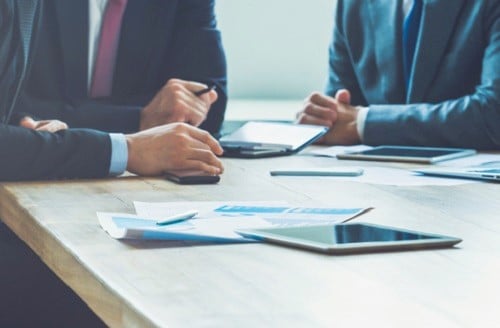 A government program in Alberta has been updated to give the guardians and families of disabled individuals more financial-support options without negatively affecting their entitlement to provincial benefits.
"In Alberta, the Assured Income for the Severely Handicapped (AISH) program provides support for people who are mentally or physically disabled," wrote Jacklyn Pivovar of Miller Thomson LLP in a recent commentary. Under the program, eligible individuals may receive a host of benefits including:
A monthly living allowance of up to $1,588 ($1992 for a nursing home or approved supportive living facility);
A monthly child benefit of $100 for each dependent child;
Health benefits that could cover prescription drugs, emergency ambulance, dental services, and optical and diabetic supplies; and
Personal benefits for particular needs beyond their living allowance such as emergency costs, addiction treatments, and employment/training costs.
Aside from meeting specific age, residency, and medical requirements, applicants for the AISH program should satisfy certain financial criteria. That includes the income and assets of the disabled person and their spouse or partner. Income may be counted, in part or in full, depending on the source and whether it goes to the disabled person or their spouse or partner.
Assets, meanwhile, may be exempt or non-exempt. Non-exempt assets, which affect the disabled individual's eligibility for AISH, must have a total market value not exceeding $100,000. Houses, vehicles, registered disability savings plans (RDSPs), and pre-paid funerals are all examples of exempt assets.
"Previously in Alberta, the AISH program could deny or even recover benefits if a recipient had an interest in a trust or other non-exempt assets valued at more than $100,000," Pivovar said. This includes fully discretionary trusts, popularly known as Henson Trusts, which give the trustee total discretion on how, when, and if payment would be made directly to the disabled individual or indirectly for their benefit.
But because of amendments that were introduced in April, assets in trusts are now exempt under the AISH program. That allows families to establish trusts for the individual without adversely affecting their eligibility. The changes have also created a one-year grace period for individuals to use an inheritance or other lump-sum payment, which would normally be counted as a non-exempt asset, to purchase an exempt asset or have a trust set up for the benefit of the disabled person.
"[T]rust income is considered to be partially exempt income, which means part of its value is counted when determining AISH benefits and that it must be reported to the AISH program," wrote Pivovar. "Therefore, the trust income actually received will still affect the level of an AISH client's monthly living allowance."