Robo-advisors automate key tasks so that human advisors can focus on adding value to their clients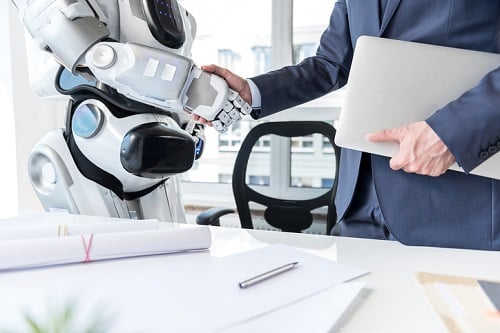 Although they're often known as robo-advisors, there is a simplified, less controversial name to describe the technology that's disrupting the advisor space: digital wealth management platforms.
In enabling advisors to streamline elements of their work, such as updating Know Your Customer (KYC) information, onboarding new clients, completing and signing digital documentation, and making sure that transfers are done quickly and efficiently, these digital platforms are becoming an essential tool in every advisor's arsenal. With the help of robo-advisors, human advisors can off-load work to technology, become more efficient, improve margins and serve their clients better.
"All these things are features, functions, and tools that exist within Nest Wealth's advisor platform. These technologies assist the advisor in doing their tasks more efficiently and help advisors delight their clients because of the greater time they can spend with their clients, increased transparency, better convenience and a full ability to understand what's going on in their accounts," says Randy Cass, CEO / Founder / Portfolio Manager, Nest Wealth. "I think the greatest misconception still remains that the technology and the advisor aren't working hand-in-hand because the most successful ones today actually are."
An advisor who doesn't figure out how to incorporate a technology platform into their practice will be at an incredible disadvantage compared to those who do so, Cass says. Surveys show that even in the most successful advisor-client relationships, 65% of investors will move their accounts if they consider their digital experience to be lacking1. Thus, instead of spending too much time in the paperwork and administrative tasks, advisors should focus on adding more value to their clients.
"If you're not figuring out how to level up the value of the advice you're providing and the quality of interactions you can have with your client because of the data you're gathering, then you're not going to be able to compete. The future of advice means having the tools to see your clients' full financial picture, improving the quality of your client touchpoints and increasing the value of the advice you're giving during conversations," Cass states, saying that only a strong technology foundation and digital wealth platform will allow advisors to do these things.
To learn more about the value of robo-advisors and their impact on the future of advice, download Nest Wealth's free white paper here.
Sources