Industry insiders react to $5 billion deal that arms Canadian pot firm with massive war chest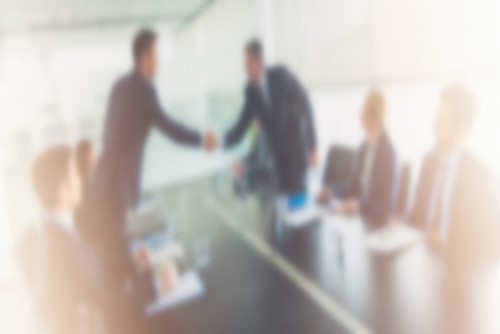 Canopy Growth is celebrating a $5 billion windfall after Constellation Brands upped its stake in the company to 38%.
Portfolio manager Charles Taerk, president and CEO at Faircourt Asset Management, called yesterday's move a huge vote of confidence in the Smiths Falls, Ontario, firm and believes it opens up the likelihood of more Canadian weed companies working with global players like Heineken and Diageo.
However, analyst Chris Damas, while agreeing the deal was a massive boost for Canopy, said it was merely a "shot of air into a bubble" for the industry and suggested that much of the expectation around the global cannabis market was a "hallucination".
After yesterday's deal, Canopy's Canadian shares jumped 30% to $41.82 in morning trading, while Constellation fell as much as 9.2%.
The agreement includes $139.7 million of warrants exercisable over the next three years, meaning Constellation's ownership could exceed 50%. The New York-based beverage firm, which has made its money from brands such as Corona and Black Velvet Canadian Whisky, will nominate four directors to Canopy Growth's seven-member board, and is targeting huge growth in the global marijuana market.
Taerk, who manages Ninepoint Partners' UIT Alternative Health Fund, said: "This should be taken as a huge vote of confidence in Canopy as it focuses on the global beverage sector and gives Canopy an enormous war chest to pursue M&A, international buildouts and fund research."
He added: "Other global beverage companies that might be analyzing this include Heineken, Brown Forman, Diageo to name a few. A couple of weeks ago, Molson Coors did a JV deal with Hydropothecary. The stock rallied and has corrected right back to where it was pre-announcement.
"For the Canadian companies, the question is who has scale to work with a global player? Our view would be Aphria, Aurora, Tilray, Canntrust, Cronos and Organigram. All would have large scale and production to be able to do a deal with a beverage company."
Damas, editor of the BCMI Cannabis Report, was more questioning of the deal, in line with his general bearish views on the weed market.
He said the deal, which is slated to close by the end of October, was effectively a "creeping takeover" and that Canopy had sold control of the company without including the public shareholder.
He said: "With a market capitalization of $35 billion, public cannabis companies listed in Canada just got a $5 billion cash shot in the arm or, more accurately, Canopy Growth did and the others will see their shares pop.
"But I think this is a shot of air into a bubble. This is a huge vote for global cannabis markets but how much of it is a hallucination? Cash does not change the economics of selling cannabis. It may accelerate the market - we will get to the end game for cannabis beverages and derivatives and find out THC drinks and snacks just aren't for everyone."