Without the right tools, people paying through 'taps and apps' can fall into spending and debt traps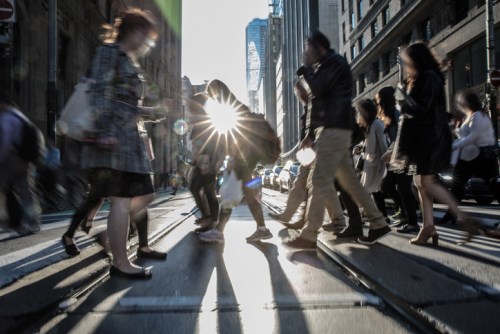 Technology can help people on the road to financial freedom and security — but only if they use the tools at their fingertips properly.
That was a key conclusion in a national survey of 1,000 random Canadian adults commissioned by Tangerine Bank in partnership with online market research firm MARU. Among the respondents, 20% said they felt disconnected from their money because they make payments using mobile apps and tap-and-go debit and credit cards.
"Apps and taps for payment are becoming such a way of life that some Canadians feel they're not as strongly connected to their money," said Mark Nicholson, vice president of Client Experience at Tangerine. "And on top of the lost connection to money, a large majority of Canadians with a bank account – 71 per cent – wish they could save more money each month, and almost half (47 per cent) say they're worried about their financial future."
Looking at participants from the 18-24 age group, 70% said they were worried about their financial future, while 30% said they're unsure they will be able to pay off their debts (compared to just 17.5% among other age groups).
Only 37% of all respondents were found to set a budget every month and stick to it. The monthly spending items cited included phone, internet, TV, transportation, and rent expenses. According to Nicholson, debt remains a critical issue: loan and debt payments made up 20% of respondents' monthly spending, the third largest item after rent or mortgage payments and other types of living expenses like groceries.
To help Canadians save and track their spending better, Tangerine has unveiled two new features for users of its mobile app and online banking platform. With the Goals feature, users can set at least one saving priority, set up regular contributions, and see their progress in real time. Meanwhile, the Left to Spend feature keeps tabs on users' regular expenses like rent, bills, and other regular payments, and calculates how much disposable income is left over for them to use as they please each month.
Nearly 71% of Canadians polled said they track their spending using online banking platforms; 27% said they use mobile banking apps.
"Information is power, especially when it comes to managing spending and achieving savings goals," said Tangerine President and CEO Brenda Rideout. "While technology makes it easier to spend than ever before, it also empowers Canadians to manage their money."