Mandeville Private Client Inc. has entered into a partnership with robo-advisor Smart Money Capital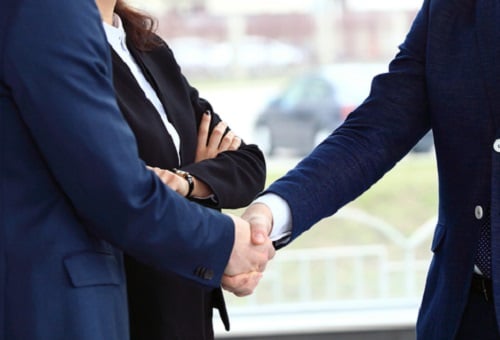 Mandeville
Private Client Inc. today announced a partnership with robo-advisor Smart Money Capital Management Inc., a move which will give
Mandeville
's investors and advisors access to private and alternative investment opportunities through an online program called WealthPort.
As an automated wealth-planning portal, WealthPort has been designed to help Mandeville's advisors leverage Smart Money's robo-technology and financial planning tools, supported by a referral fee arrangement.
"This is a significant step forward for us," said Nauvzer Babul, CEO of Smart Money. "We are excited to partner with Mandeville and see technology and digital services playing a bigger role in the wealth management landscape, equipping advisors with investment solutions for all Canadian investors."
Mandeville Holdings Inc. is also making a minority investment in Smart Money, which is the latest firm to join the DMZ in Toronto – the top ranked tech incubator in North America.
"The WealthPort program truly reflects Mandeville and Portland's mission of democratizing opportunities for wealth creation as it provides all wealth-seeking investors with access to the same public, private and alternative investment opportunities employed by ultra-affluent private clients and sophisticated institutional investors," said Michael Lee-Chin, Chairman and Director of Mandeville Holdings Inc.
Informal discussions between Mandeville and Smart Money started a year ago and ramped up in recent months as it became clear the vision and business objectives of both companies were closely aligned, explained Tuula Jalasjaa, Smart Money Advisory Board Member.
"Launching the platform took a little while longer than planned because WealthPort, being the first to include private investments on this type of platform, required us to work closely with regulators," Jalasjaa said. "But, obviously that time spent with regulators was well worthwhile."
Jalasjaa believes a key driver behind the partnership has been Mandeville's recognition that this type of online platform will helps its advisors capitalize on current trends and meet the evolving needs of clients.
"WealthPort also gives advisors the ability to provide solutions for all client segments so they can be more holistic in their approach to how they manage clients," Jalasjaa said. "The ultimate view from a Mandeville perspective is that an online platform is not a competitor; it's actually complementary to the firm and its objectives and strategies."
Related stories:
Wealthbar announces partnership for new advisor platform
Raintree capital announces new portfolio management arm