New research reveals a changing picture of legacy among wealthy Canadians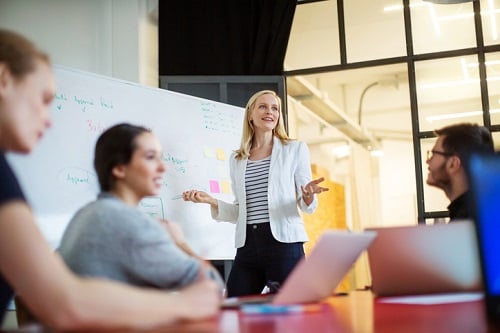 Traditionally, the word "legacy" would evoke images of hospital wings, concert halls, or other structures that would be christened after wealthy philanthropists. But a new survey commissioned by RBC Wealth Management has found that high-net-worth Canadians are looking for other ways to leave their mark.
The Economist Intelligence Unit conducted a poll of 1,051 high-net-worth individuals (HNWIs) to explore how the meanings of legacy and wealth vary across regions, genders, and generations. Among those surveyed, 259 resided in Canada and owned at least US$1 million in investable assets.
"Previous generations were motivated by duty, guilt and noblesse oblige," said Michael Adams, president of Environics Research and an expert on wealth in Canada. "Religious and patriarchal values were their values when it came to legacy." In practice, that often led to generous bequests to churches, hospitals, universities, and other institutions.
But that tradition is slowly giving way to new attitudes. Across both male and female high-net-worth Canadians, 68% said the legacy they want to leave differs from their parents' views on legacy, which was higher than the percentage observed in Asia, the UK, or the US. With 36% of HNW Canadians giving based on relevance of the recipient to themselves or their family, and 26% deciding based on general social relevance, there's an increasing tendency to support causes that can show measurable results in addressing social, health, or environmental problems.
Female Canadian HNWIs also showed a keen conviction to break the mold. Among them, 52% said they plan to distribute all their wealth while they're alive or equally before and after their passing, compared with just 40% of Canadian men. They were more likely than men to define their legacy based on relationships with family or friends (74% vs. 69%). And compared to their peers in the UK and Asia, HNW women in Canada more often defined legacy based on relationships with family, friends, and local communities.
Gen Xers and millennials tended to have stronger views. Among young HNW Canadians, 71% expressed a difference in views on legacy compared to preceding generations. And 66% of them think that societal causes have become more critical to the definition of a legacy than wealth accumulation; globally, 69% of young HNWIs agreed on that point.
"They see themselves as needing to be socially conscious or act as global citizens right now," said Caroline Riseboro, president of Plan International Canada, a charitable institution for children. "Legacy is how they live their lives in the here and now."