The firm says the country's economy is set to moderate as consumer spending and business investment cool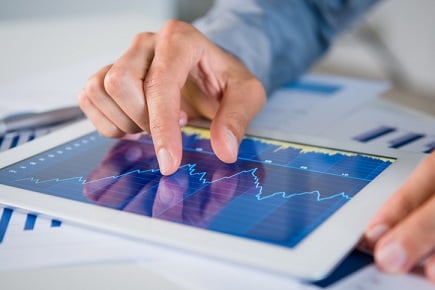 After showing signs of strength earlier this year, the Canadian economy is facing dim prospects for growth.
In its first economic outlook, Deloitte Economic Advisory predicts that the Canadian economy is set to slow down, with real GDP growth projected to fall to 1.4% by 2020. In the shorter term, the firm predicts real GDP growth in Canada to decelerate to 2% this year, and creep slightly lower in 2019.
"The signs that the North American economy is in the late stages of a business cycle are all around us, from a record long bull market in US equities to low unemployment rates and rising central bank rates," said Deloitte Canada Chief Economist Craig Alexander
The report pointed to indicators that consumer spending, a major pillar that's supported Canada's growth in the years since the last recession, is bound for a slowdown. Canadians will likely pare back as much of their spending has been funded with debt, which has climbed to lofty levels relative to real personal disposable income as well as after-tax income. The firm also cited the trend toward rising interest rates expected to add an extra sting, flat real estate markets, and weaker employment growth as other reasons for consumers to tighten their purse strings.
Looking deeper into the tea leaves, the report acknowledged the unambiguously positive contribution of the new NAFTA deal to Canada's economic outlook, as it "blunts protectionism" and lets Canada maintain access to the US market, where 70% of Canadian exports go. The Deloitte Economic Advisory also expected that capital spending would make a larger contribution to economic growth in 2019 and 2020, though firms are still expected to be cautious in their outlays.
The US economic cycle was also expected to weigh heavily on Canada's prospects. The report said real GDP in the US set to climb 3% this year, partly due to stimulus from recent tax reforms. But as that stimulus dies down, growth south of the border was expected to fall well below 2% by 2020.
A similar story is anticipated to play out on the global stage. Deloitte is expecting strong growth of nearly 4% for the global economy this year. However, the pace of expansion is expected to soften to 3.2% by 2020.
Canadian exports saw a 12% annualized increase in the latest quarter; expected growth for 2018 is 3%. But due to the economic tailwinds expected abroad in the next few years, that number is predicted to go down to 2.8% in 2019 and further to 1.7% in 2020.