But Gluskin Sheff + Associates' chief economist says it won't be stocks that are impacted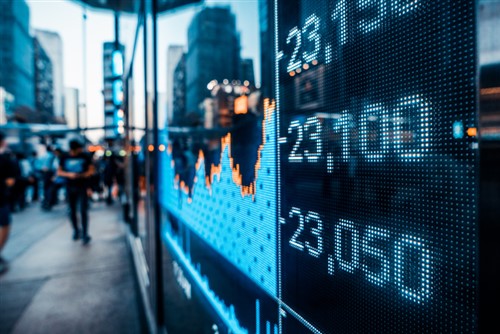 Canada's economic growth is under threat from a debt bubble of "historical proportions."
That's the warning from the chief economist and strategist at Gluskin Sheff + Associates who says bank earnings could be impacted by the issue, although he doesn't expect bank capital to be at risk.
His warning comes as a new report from MNP highlights concerns about the manageability of Canadian household debt.
Speaking to BNN Bloomberg on Monday, David Rosenberg said that growth could be affected by a downturn in retail sales, which he says account for 60% of the economy, as Canadians are forced to ease their spending to service their debts.
Rosenberg highlighted that the household debt to disposable income ratio in Canada is 180%, which is far higher than the 110% of China and barely 100% in Italy, two countries where household debts have caused concern for analysts.
He added that the impact on growth is a bigger issue than the potential constraints on banking sector earnings and he noted that the TSX is generally more affected by global issues than domestic ones.
For equity investors, Rosenberg says he believes we are making the transition from a fundamental bull market to a fundamental bear market, something that doesn't happen quickly, possible years.
He said that in the low interest rate environment, investors should focus on the income-generating characteristics of stocks.
"7 of the TSX sectors today pay you a dividend yield better than you'll get in the Government of Canada bond market," he said. "That's something that's pretty new."