Households becoming increasingly vulnerable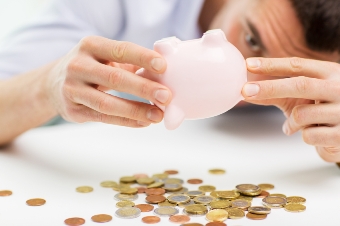 Last week was notable for the announcement that unemployment numbers had unexpectedly risen in Canada; and now more worrying figures have been released.

According to Statistics Canada, household debt in the country reached a record level during the final quarter of 2015: with mortgage growth the key driver.

Its statistics, revealed in a report by the Canadian Press, show that the total credit debt market for households leapt by 1.2 per cent during the final three months of the year, reaching $1.923 trillion: household credit market debt incorporates both mortgage and non-mortgage loans, as well as consumer credit.

Overall, this means that households in Canada hold an average of $1.65 in debt for each dollar they earn after tax and other fees.

Speaking to the Canadian Press, Diana Petramala commented that the fall in interest rates has prompted households to expand their debt levels.

"Canadian consumer borrowing interest rates fell once again through the start of the year, which may only encourage a further acceleration in borrowing," she said.

"While the increase in spending and borrowing will help support economic growth, households are increasingly becoming more vulnerable to a potential interest rate shock or slowdown in the housing market."

However, while debt levels leapt, there was a rebound in financial assets which left household net worth at $9.479 trillion, an increase of 1.6 per cent.