Housing starts beat expectations in January as multifamily sector jumps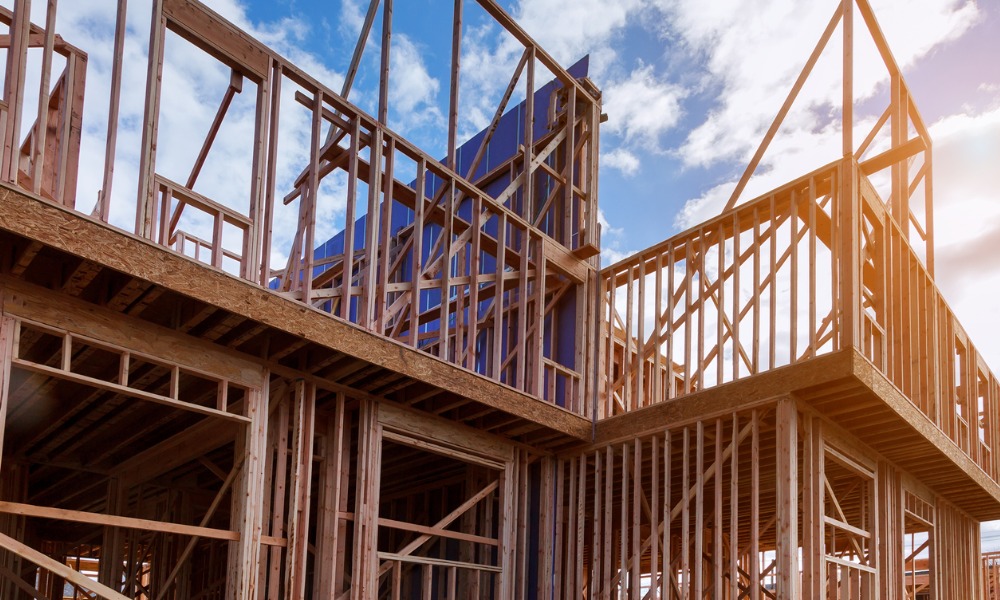 The monthly stats on Canadian housing starts show a renewed vigour among homebuilders with an 8.8% increase month-over-month.
CMHC figures show that the standalone figure for January was 213,224 units, up from 195,892 units in December. The seasonally adjusted annual rate of starts (6 month trend) was 210,915 in January, down from 212,212 in December.
"The national trend in housing starts essentially held steady in January." said Bob Dugan, CMHC's chief economist. "Lower-trending starts in Vancouver were partly offset by stronger activity in Montréal, while the trend in Toronto was stable at the start of the year."
The monthly figure was the highest for four months and reflects stronger demand for housing amid lower interest rates with many large cities struggling with low supply, boosting prices.
"With recent data pointing to further tightening in demand-supply conditions in many resale markets, a solid pace of home building to start the year will be welcomed," Josh Nye, a senior economist at RBC Economics wrote in a client note.
The SAAR of urban starts increased by 9.8% in January to 202,407 units. Multiple urban starts increased by 13.6% to 155,140 units in January while single-detached urban starts decreased by 0.9% to 47,267 units. Rural starts were estimated at a seasonally adjusted annual rate of 10,817 units.
The national trend in new #housing construction remained steady in January 2020 with 210,915 new units. Learn more about the activity in your region ➡️ https://t.co/SFRbSTnvqb #CDNre pic.twitter.com/crtIutRFm3

— CMHC (@CMHC_ca) February 10, 2020
Multifamily permits increase
Meanwhile, Canadian municipalities issued multifamily building permits totaling $2.9 billion in December, a 15.9% increase mostly due to increases in Montreal and Vancouver.
Single-family permits decreased 3.2% to $2.2 billion, with the largest decline in Ontario (-$76 million).
The value of commercial permits rose 19.7% to $2.0 billion.
Building permits, December 2019: The total value of building permits issued by Canadian municipalities increased 7.4% to $8.7 billion in December. https://t.co/8IPucKVBsm pic.twitter.com/tcNNFSOVez

— Statistics Canada (@StatCan_eng) February 10, 2020