Analysts are expecting earnings to be lower but there are reasons for longer-term optimism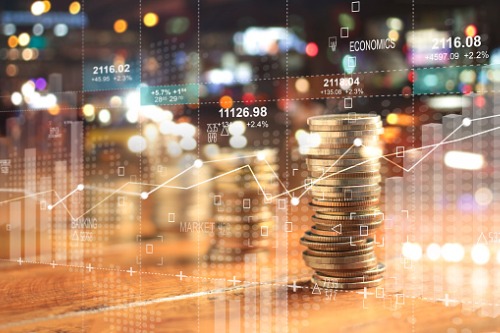 BMO and Scotiabank will kick of the latest quarterly financial results for Canada's big six banks Tuesday but few are hopeful of a return to higher profits just yet.
Analysts are expecting the leading financial institutions to post another decline in earnings, following the previous three quarters of year-over-year dips.
Across the big 6, data from market data company Refintiv suggests an average decrease of more than 4% quarter-over-quarter for first quarter profits with a year-over-year drop of 12%.
The banks have suffered in the past year from tighter margins and a slump in business lending, but there are reasons for investors to be optimistic about the months ahead.
Strong mortgage growth and the performance of capital markets and wealth management units, together with the positivity of vaccine roll-outs, are set to improve bank earnings going forward.
Catalysts for growth
In his latest outlook for Canada's banks, Hamilton ETFs' managing partner Rob Wessel says there are three main catalysts for growth in 2021.
Firstly, a normalization of earnings and increases in dividends as banks bounce back from last year's pandemic-induced dip.
Secondly, Wessel believes that Canadian banks will begin releasing capital reserves back into earnings, something that Wall Street peers have already begun to do.
With banks required to hold reserves for loans that they believe could default, the industry has built up strong reserves including around $10 billion over recent quarters.
Wessel says that around $5-7 billion of this could be released back into earnings over the next few quarters. This additional capital could also be used to fund expansion and investment.
Thirdly, the economic landscape could include outsized GDP growth and pent-up demand.
Wessel highlights Canadian banks' "strong record of recovery following mediocre years" and the opportunity that the catalysts he set out could provide.
But he also noted the biggest challenge to recovery: timing. Because of the significant influence of loan-loss accounting, there is no certainty around when the catalysts could emerge.