Hitting the lowest level since 2008, Canada's employment situation appears to be strengthening.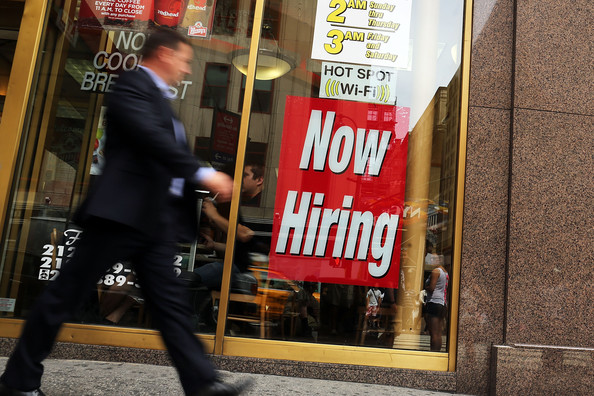 The
employment numbers
in October were positive for the second consecutive month suggesting the Canadian economy is doing just fine heading into the holiday season. Add to this
good numbers
in the U.S. and the North American economy could be ready to take flight.
While the lower unemployment rate is worthy of attention, the biggest piece of news from today's announcement was the 26,500 full-time jobs created last month; many of which were in retail, finance and manufacturing.
Canadians in the prime working years of 25 to 54 were the sole beneficiaries of October's job numbers. Women, in particular, did very well last month. Finance Minister Joe Oliver said about the report, "Our plan for jobs and growth is working."
Cynics will assume that many of these jobs are low-paying doing little to improve the economy. The finance minister counters that two-thirds of these full-time jobs were actually of the high-paying variety. Regardless of who's right, full-time jobs of any description are welcome by regular Canadians across the country.
A job, is a job, is a job.
But it wasn't all good news in October.
Young people continue to be plagued by high unemployment. Oliver suggested an estimated 200,000 people from this age group are either looking for work, underemployed, or out of the workforce upgrading their education.
Earlier in the week Bank of Canada governor Stephen Poloz reminded Canadians that the labour market "has not yet fully returned to normal."
Like every jobs report there's always good news mixed in with the bad. On balance, however, October's numbers should be considered a positive development.