As the bank works to lead a 'soft landing,' BoC Governor Tiff Macklem pledges greater openness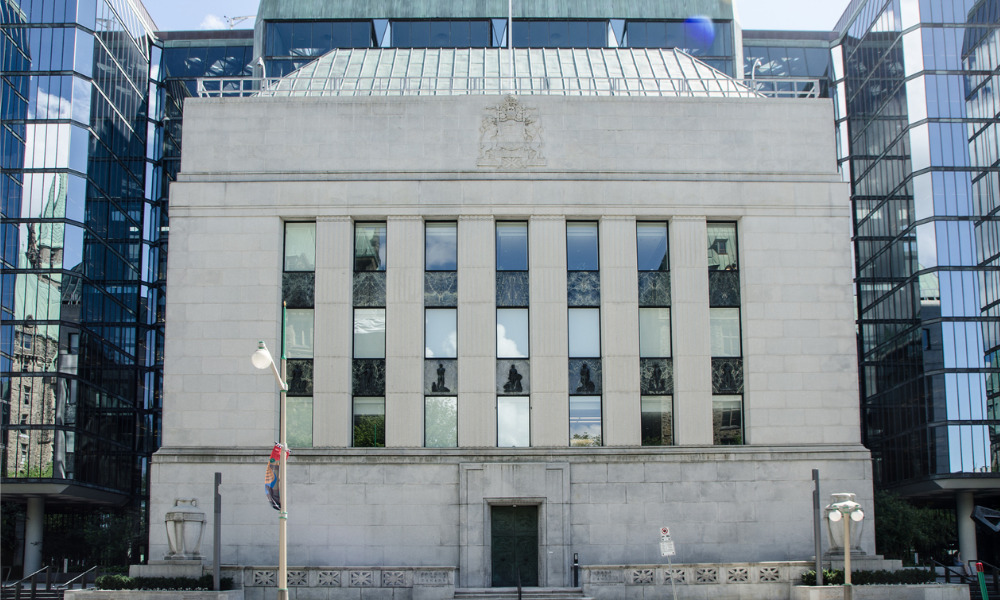 For the first time in its history, the Bank of Canada will release the minutes of its policy-setting meeting this week. According to some observers, this will help reclaim the trust that was lost due to last year's skyrocketing inflation and promote unconventional thinking.
Most experts anticipate another quarter-point rate hike to 4.5% when the six-member governor council meets on Wednesday. The BoC started raising rates in March when its benchmark interest rate was 0.25%.
Its 2% target was exceeded in June as annual inflation soared to 8.1%, the highest level in 39 years. Inflation dropped to 6.3% in December.
On February 8, the bank will publish the so-called "summary deliberations" from its meeting, reported Reuters. The BoC said in September that it will disclose minutes to increase openness, following the IMF's advice. The Federal Reserve, the Bank of England, and the European Central Bank, among other central banks, already make a form of meeting records available.
According to Jeremy Kronick, director of monetary and financial services research at the C.D. Howe Institute, a pro-business think tank, "Anytime inflation is high - and when it's been not high for the better part of 30 years to 40 years - the credibility of the institution is going to take a hit."
Offering a glimpse inside the policy meeting "might allow people to see that there were debates and deliberations," Kronick said, highlighting accusations from central bank critics that "there was a lot of groupthink happening."
"The big enemy for policymakers and investors is groupthink," said Marc Chandler, chief market strategist at Bannockburn Global Forex LLC.
The risk of groupthink – where individuals overlook potential problems or new ideas in pursuit of a consensus – was reflected last year when global central banks initially agreed that inflation would be "transitory," or pass soon.
Instead, supply-chain issues continued, economies swiftly recovered once pandemic restrictions were loosened, and the start of the Ukraine crisis drove up energy costs, putting most countries, including the U.S., in a bind. The Federal Reserve is scurrying to raise rates and control inflation.
Tiff Macklem, BoC Governor, pledged greater openness last year while still acknowledging mistakes. The bank is currently attempting to steer the economy toward a "soft landing" rather than a severe recession, so the window into the policy discussions comes at a critical time.
Macklem stated in October that the minutes will make clear the key points of discussion, the choices and risks that were considered, and lastly, how and why a consensus was formed.
For some market observers, publishing minutes serves more as a public relations exercise than as an effort to increase openness. The BoC does not need to restore its reputation, according to David Rosenberg, president and founder of Rosenberg Research, since "the inflation we saw in the past 18 months was global."
Since policy decisions are made through consensus and not a vote, "the summary won't provide attribution to individual council members, nor will it record votes because there are no votes in our system," said Paul Badertscher, the bank's director of media relations.