'We're not forcing anyone out the door… we want them to share their knowledge'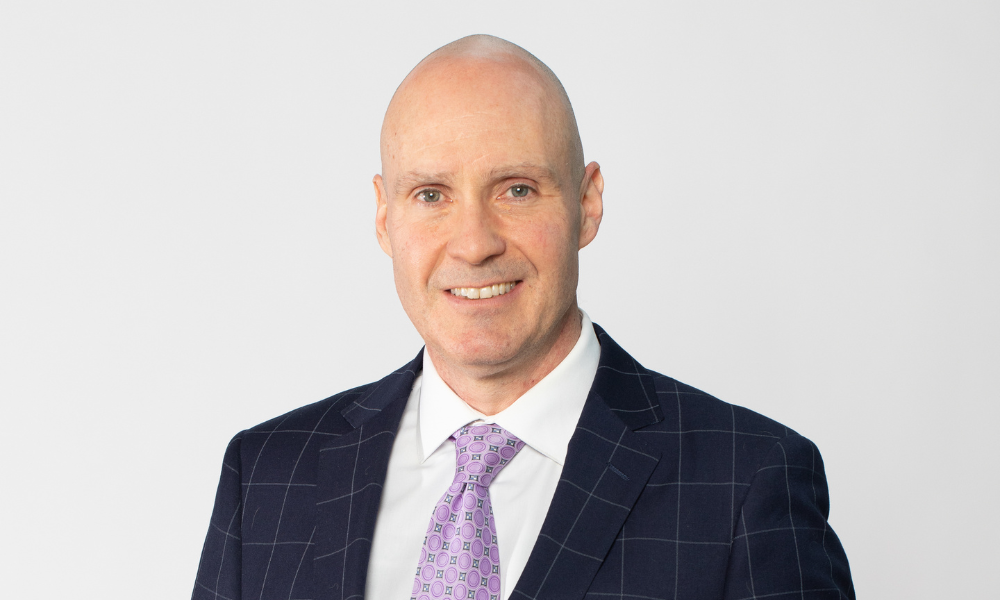 This article was produced in partnership with Caldwell Securities Ltd.
Caldwell Securities Ltd.'s "cradle to grave" environment for financial advisors is supporting senior advisors who want to start easing out of the business and turning their clients over to successors.
"We have, and are speaking to, some advisors in the succession stage and it's really not about growing the business for them right now. They're looking for someone to help transition them as they move into retirement," Rick Wood, Caldwell's vice-president of client and advisor success, told Wealth Professional.
Wood noted that many firms want their advisors to sell their books quickly to younger advisors and move on, not taking more than one or two years to leave, which doesn't support the advisors. That can be as true for small independent firms that don't have resources to help advisors transition as it is for large financial institutions who may view clients as commodities to be purchased from them.
"They may be really solid relationship mangers who love their clients and care about everything that's going on with their families, but they only want to come into the office a couple of days a week because they don't have the ability to put in a 50 to 60-hour workweek and manage a large book of clients anymore," said Wood.
"But, at the same time, they're not willing to just hand their clients over to someone, even if it is for a pay cheque, because they want to find the best place for their clients with someone who cares for them and provides the same type of care and attention that the advisor did for 40 years. That's something we offer here because we're not forcing anyone out the door."
Caldwell wants to include these more seasoned advisors in the team with its rookie advisors.
"We want to allow them to transition the way they want to. I think that's better for them and better for their clients. It's also better for our young advisors because they get a chance to be mentored by someone who has been in the industry for many years," said Wood. "The rookies get face time with them and they get to watch and see how they do things. To me, that's invaluable because those people have spent 20, 30, 40 years building relationships and knowledge in our industry. So, our young team can meet those advisors and absorb some of that. That's priceless."
Wood said Caldwell recognizes that a lot of advisors are now are in the 55 to 65 age range, so there's a large transition coming. The firm's already received interest from a few external advisors about getting succession and retirement transition support, even though it's still a new focus for Caldwell.
It plans to collaborate with these senior advisors to develop a transition plan that is built around what's important to the advisor. Its 'long goodbye' may last from five to ten years. The firm will also compensate these advisors so they can live a more relaxed lifestyle as they phase out. It will also transition their clients smoothly and successfully to the rookie advisors whom Caldwell has trained in its Advisor U program, so the advisors know their clients will continue to be well-served.
Caldwell already has a voluntary transfer program, where some of its senior advisors pass clients whom they're not engaged with or smaller clients that aren't receiving much service to the younger advisors. That allows the rookies to deliver more service and provide these clients with a financial plan and begin to build relationships with them. It's a pay-it-forward plan that Wood reminds his students they will someday need to pay forward, too, when they're established or ready to retire.
"We are trying to give advisors who are looking to step down a scenario where they can actually put their footprint on how their clients are going to be treated because they can help transition it as opposed to it just being a transaction. Many times, when it's just a transaction, the clients end up leaving the firm anyway because they've been treated differently than what they were accustomed to," said Wood.
"Ultimately, in the end of that scenario, it's the client that loses because it was a bad fit since the firm didn't care enough to help make the proper transition by having like-minded advisors. It really just becomes a monetary transaction as opposed to the fact that you're dealing with 300 families and their loved ones. That is not a financial transaction."