New numbers from national small-business association show majority concerned about indelible impact of COVID-19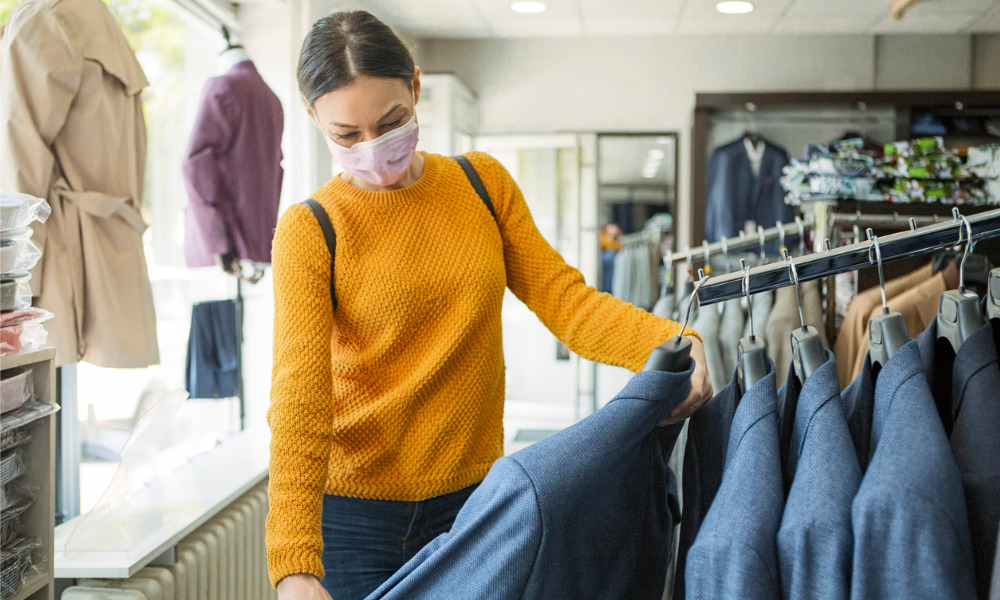 Even after the COVID-19 pandemic runs its course, consumer spending might not recover to the same levels they were at before.
That was the concern held by six out of 10 business owners surveyed by the Canadian Federation of Independent Business (CFIB). The only more pressing issue, which was shared by 70% of participants in the survey, was the impact of the current crisis on the economy.
"Small business owners are really worried about regaining pre-COVID-19 revenues," said CFIB Executive Vice President Laura Jones. "Customers are back but often in smaller numbers than usual."
A full return to pre-pandemic levels of customer traffic may be too much to expect, at least for now. Amid a continuously rising infection count and death toll do to the novel coronavirus, social distancing measures are still firmly in place, with sanctions being imposed in some cases of reported violations.
According to recent data from CFIB's Small Business Recovery Dashboard, 66% of businesses in Canada are fully open. Only 40% are fully staffed, and even fewer (28%) have returned to normal sales levels. To help address the problem, CFIB has been encouraging Canadian consumers to support their local small businesses through its #SmallBusinessEveryDay campaign.
"As consumers, we can be creative and find different ways to support the small businesses that need it. Supporting our favourite businesses today gives them a tomorrow," Jones said. "The government can also help by ensuring support measures for big bills like rent are available."
CFIB has repeatedly called for enhancements to federal support programs for small businesses, including expansions of eligibility terms to include more businesses or increases to the amounts of support businesses could be eligible for.
The Canada Emergency Commercial Rent Assistance (CECRA) program has been a flashpoint for complaints, as it required landlords rather than business-owner tenants to apply. Many blame that complicated system for the fact that as of July 30, only $613 million out of the $2.5-billion budget carved out for the program had been disbursed.