Industry poll of small businesses hit by COVID-19 suggests more sluggish sales recovery in city centres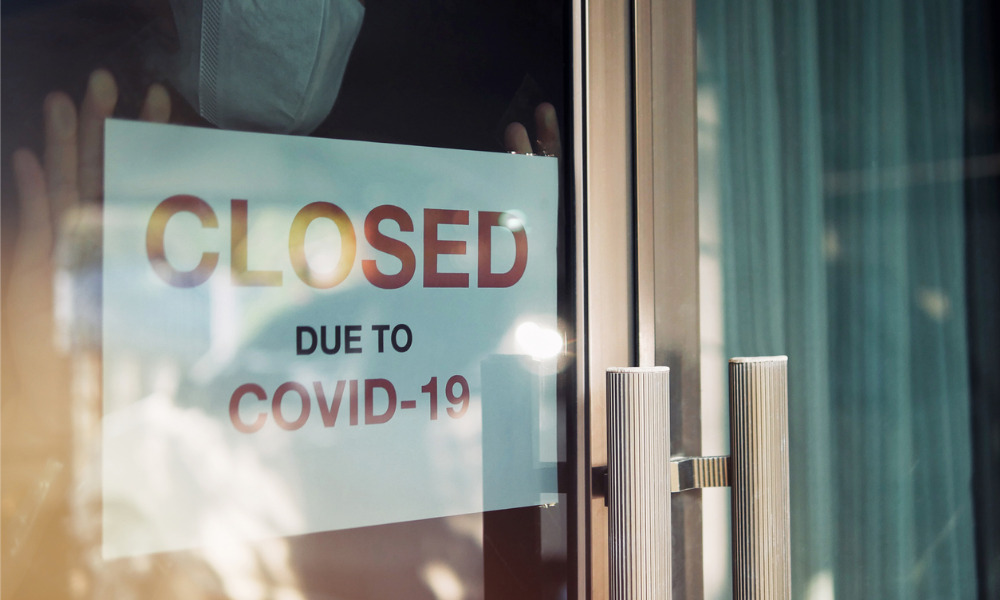 Ordinarily, businesses situated in urban locations would have little trouble in generating revenue. But according to Canada's national small-business association, the COVID-19 pandemic has ushered in extraordinarily painful times, especially for entrepreneurs located in the city.
Drawing from survey data in its Small Business Recovery Dashboard, the Canadian Federation of Independent Business (CFIB) said that just 22% of small businesses located in large urban centres report that they are making normal sales for this time of year. Businesses in rural areas have so far gotten off easier, with 37% saying their sales are on par with normal seasonal levels.
"Typically, we wouldn't expect to see businesses in urban centres struggling to find customers," CFIB Executive Vice President Laura Jones said in a statement. "But with downtown offices empty and international tourism dead, these businesses are really hurting and more at risk of permanent closure."
CFIB has been urging Canadians to support small businesses since the start of the month, but a significant improvement has yet to materialize. Citing the latest national figures it has, CFIB said 66% of small businesses are fully open, hardly budging from 63% two weeks ago. Forty per cent say they're fully staffed, compared to 39% then; and 28% report making normal sales, in contrast to 26% two weeks ago.
"Consumer spending is the key to survival for all businesses," Jones said, encouraging Canadians in or near urban areas to support small-business owners by ordering takeout or engaging in retail therapy.
"Choosing to buy at small businesses is the best thing we can do to move the needle on their recovery and the recovery of Canada's economy as a whole right now," she said.