How can you ensure clients' investments offer stable performance and steady returns?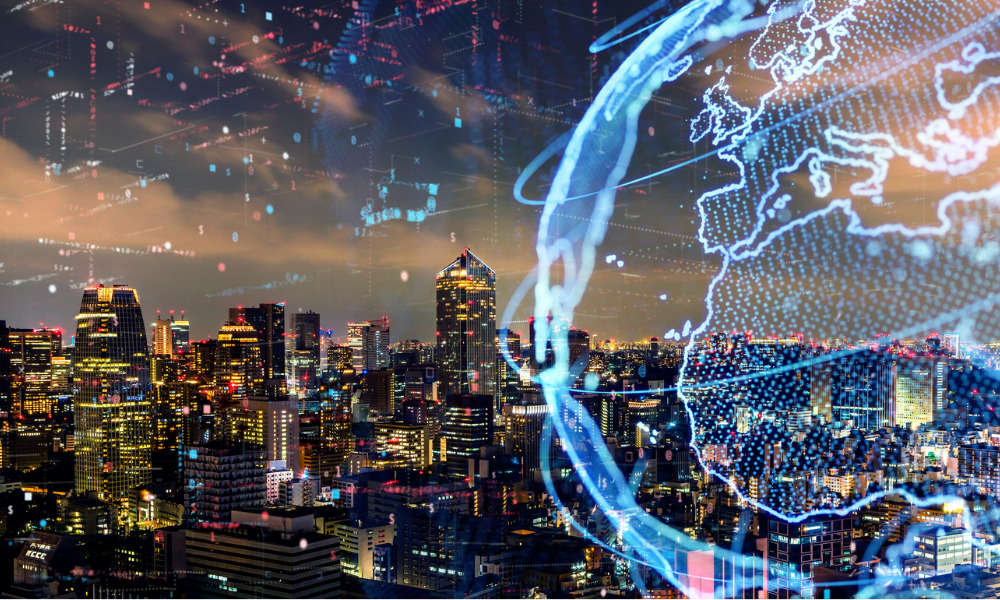 This article was provided by Canada Life.
Building and managing portfolios during a rising rate environment and some of the highest inflation we've seen in decades can be a challenge for even the most seasoned advisor. Even prior to the conflict in the Ukraine, investors were facing a more challenging macro-economic environment with several headwinds – inflation being one of the most visible.
So, with all of this turbulence in the market, what is the best way to ensure you're placing your clients' investments in solutions that offer stable performance and steady returns?
A recent report released by Canada Life Investment Management provided insight into the current market environment and detailed how to provide your clients with well-crafted portfolios that will perform during this market uncertainty.
Turbulent times
Since the start of 2022, we've experienced a period of heightened uncertainty with the CBOE Volatility Index peaking at 36.4, well above the five and 10-year averages of 18.4 and 17.1 respectively. Subsequently, throughout 2021 and year-to-date, we've seen inflation rise in Canada and the U.S., to the highest rates we've seen since the early 80s. This poses challenges when selecting options for your clients' investments. With the rising interest rates, the world's major central banks have signalled that the borrowing costs are sure to increase as they attempt to rein in rising cost pressures. Central banks will continue to pay attention to the data in their quest to protect growth and jobs.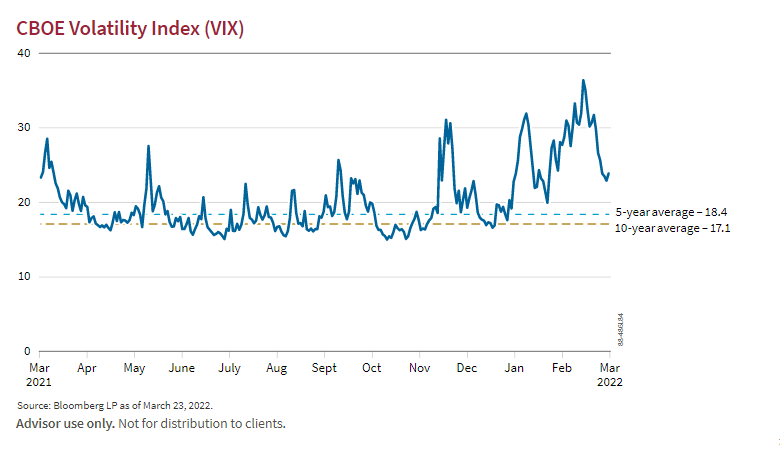 Asset class plays an important role
When it comes to building resilience in portfolios, actively navigating different asset classes continue to be key. For fixed income investments, it's time to lighten up on duration. Shorter durations reduce interest rate risk. In addition to looking at bond issuance terms, there are other creative ways to achieve yield without compromising safety, like looking at the lower investment-grade credit spectrum emerging market debt or inflation-linked notes.
When it comes to equity performance, the rising interest rates impact isn't as straightforward. History has shown us that higher interest rates increase borrowing costs, and weaken consumer demand. This can weaken returns for companies who are significantly indebted and rely on strong consumer demand. Supply chain disruptions and distribution constraints have also been a significant factor which could take years of investment and increased capacity to fully resolve. Even with these circumstances, our experts at Irish Life Investment Managers and J.P. Morgan Asset Management have a generally positive outlook. Corporate earnings have remained strong, and many analysts still expect global growth to remain positive in 2022. However, this outlook is clouded by uncertain macro conditions and conflict in Europe. Our experts suggest a focus on more defensive equity strategies and those with dividend-paying abilities. So far this year we've seen defensive equities such as consumer staples and value stocks outperform more recent winners like technology stocks, which are likely to remain under pressure from a combination of rising rates and valuations.
Enhance returns with asset allocation strategies
Asset allocation continues to be a critical component of portfolio construction, that if done correctly, can enhance returns, mitigate volatility and provide downside protection. In the current market environment, it's that downside protection that becomes increasingly important. According to a frequently cited study by Roger G. Ibbotson and Paul D. Kaplan, asset allocation explains about 90% of the variability of a funds returns over time.
Active management also plays a considerable role in fund performance. Active managers can be more dynamic in terms of security selection and sector allocation. When it comes to fixed income, managers can also make tactical changes to duration and other attributes, tilt assets away from economically sensitive sectors and move to more defensive sectors when markets are volatile. This tactical advantage allows for more agility, which could help provide stability and success in a more volatile environment. While passive management gained popularity in the low-rate, high-growth environment pre-2020, advisors should consider using a blend of both passive and active approaches.
Alternative investments also represent another attractive and rapidly growing asset class that has a place in many modern portfolios. Most alternative strategies focus on delivering a diversified return stream that has less dependence on market direction and may come with lower volatility when compared to a traditional balanced portfolio.
The value of advice
At the end of the day, one of the best ways to help your clients see the performance they need is to be their behavioral coach and confidante. Investing is an emotional experience, and when markets are volatile it can lead to worry or panic that drives some clients to withdraw their investments at the worst possible time. You can address your clients concerns by educating them on your portfolio construction and how you have expertise they can leverage in times like this. They have goals, which you want to help them achieve, and by rocking the boat at an inopportune time they could be disrupting their future.
The "Building robust portfolios in rocky markets" is available now.
Disclaimers:
This material is for advisors and not intended for use with clients.
The views expressed in this commentary are those of their respective investment managers and are subject to change without notice. This commentary is presented only as a general source of information and is not intended as a solicitation to buy or sell specific investments, nor is it intended to provide tax or legal advice.
Canada Life and design, Canada Life Investment Management and design, and Canada Life Risk-Managed Portfolios are trademarks of The Canada Life Assurance Company.