Firm outlines initiatives to improve representation of BIPOC employees along with assistance to broader community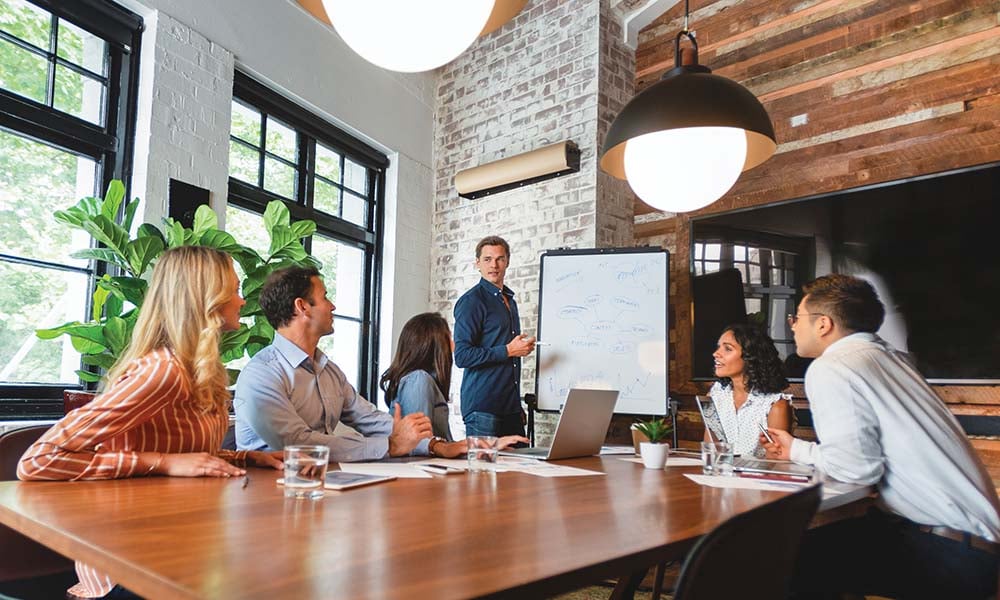 As leading Canadian financial firms promise to do better in boosting representation and diversity among their ranks, BMO Financial Group has outlined the next steps it's taking toward eliminating racial inequities across the organization and the industry.
"Creating a more inclusive society is foundational to who we are as a company, and that includes removing impediments to career progression that disproportionately impact BIPOC [Black, Indigenous, and People of Colour] employees across the financial services industry," said Darryl White, CEO, BMO Financial Group.
With respect to its own workforce, the firm said it will set new five-year goals by fall to address gaps in senior leadership, including specific goals for BIPOC subsegments. It's also committed to the creation of the Black and Latino Advisory Council (BLAC), which will concentrate on employee experience, advancement, and engagement of Black and Latino talent through dedicated taskforces and partnership with BMO's enterprise resource groups.
It also announced educational resources for its employees to help build the leadership pipeline and future skills for BIPOC talent, making sure 40% of student opportunities are directed to BIPOC youth. Among a raft of resources to help its employees understand Black racism and the Black experience, it highlighted a new website that includes learning materials on racial injustice in the Black community, and a module on understanding and taking action against racism on its BMO U learning platform.
Sensitivity toward Indigenous issues was another key point addressed. BMO said that its policies and practices with respect to Indigenous Peoples history and cultural awareness training, jobs creation and training for Indigenous Peoples, and achieving sustainable economic growth for Indigenous communities will continue to be informed by the Indigenous Advisory Council (IAC), composed of chiefs and indigenous leaders across Canada.
With respect to its broader community and partnerships, BMO cited numerous developments including a $1 million donation to North American organizations focused on social and racial justice, a $10-million partnership with United Way Greater Toronto, and a $3-million donation to support Minnie's Hope Social Pediatric Centre – which was established by and for members of the Cree community of Whapmagoostui and the Inuit community of Kuujjuaraapik on the southern shore of Hudson Bay – at the Montreal Children's hospital.
The new announcements come roughly one week following a new pledge by BMO to assist women-owned businesses. In collaboration with Deloitte, the firm has promised to award ten women-led businesses with $10,000 each through its BMO Celebrating Women community program.
"The new grant program honours the achievements of women-owned businesses and their ability to innovate and persevere during this difficult time," said Erminia Johannson, group head, North American Personal and Business Banking at BMO Financial Group.
Applications for the grant program will open on July 20 and will close on August 7. The grant recipients – to be selected by a committee and judging panel that includes leaders from GroYourBiz, Women Presidents' Organization (WPO), and other women-focused industry groups – will be announced in October.