Quebec court finds wealth firm tried to 'launder millions of dollars through donations made to foundations'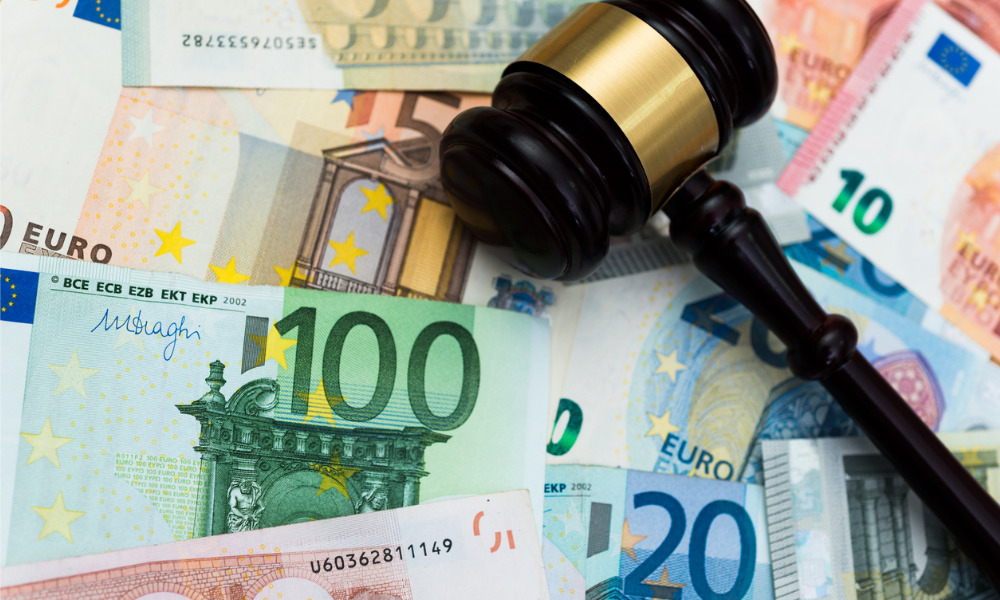 A recently decided court case in Quebec, detailing a scheme by investment professionals and legal experts to cover up billions in wealth from French tax authorities, has painted an unfavourable picture of Canada as a haven for the ultra-rich.
As reported by Bloomberg, the lawsuit centres on a conflict over trust administration between a law firm owned by two Paris-based attorneys and a Montreal-based wealth management company, Blue Bridge Wealth Management Inc.
Judge Bernard Synnott of the Quebec Superior Court took considerable care in laying out the opposing claims of questionable management practices, conflicts of interest, and dishonesty, even though neither party was successful in the case.
According to the ruling released last week, both parties collectively managed up to tens of billions of euros for wealthy French families, which they dispersed across at least 300 trusts.
Rather than the clients, Synnott focused largely on the behaviours of the trust managers and the strategies allegedly employed to hide identities and evade paying taxes. He emphasized testimony from a Paris-based lawyer formerly employed at Blue Bridge, who was involved in the fund-moving process and pushed for secrecy.
"Generally speaking, we keep no traces, as much as possible, of everything that's done concerning trusts because trusts are considered in French tax law as tax evasion or even tax fraud nowadays, so we don't want to take any risks," attorney Delphine Doron is quoted as saying. "The less traces there are, the better."
Doron explained during the Quebec trial how her legal team routinely destroyed and discarded laptops to "protect" the identities of the trust beneficiaries. The group favoured exchanging faxes rather than emails, and referred to their clients by acronyms like BE or SC or nicknames like "the fishers" or "our friend."
Canadian courts punctured the veil of secrecy in 2021 when they ruled that the group could no longer withhold information on the beneficiaries from French authorities.
The Quebec ruling last week found that using Canadian trusts as a cover allowed wealthy families to escape France's wealth tax for years.
Jacques Le Blevennec, a retired Paris lawyer who had previously served as a representative of the French finance ministry, was allegedly the real brains behind the scheme, according to court documents. After working at UBS Group AG and Julius Baer Group Ltd. in Switzerland and Canada, he collaborated closely with Alain E. Roch, the founder of Blue Bridge.
"After Roch meets Le Blevennec in 2005, rich families flock to Blue Bridge with hundreds of millions, even billions," the judge wrote.
The business brought in a profit for the organization for many years with Le Blevennec charging Blue Bridge nearly €1 million annually between 2008 and 2013. Soon after, the banks began to close all Blue Bridge's accounts by 2014, including those of HSBC Holdings PLC and Royal Bank of Canada.
Synnott said the billions were initially "hidden" in Bermuda, but most was eventually transferred to Singapore. Then the assets were shifted to Canada following concerns that Singapore would no longer protect the beneficiaries' identities. To better conceal the identities of the beneficiaries, trusts were established in Ontario rather than Quebec, where Blue Bridge is based.
Claiming that all operations within regulatory requirements in contrast to the court's assertions, Blue Bridge said in a statement: "these donations are intended to enable these foundations to carry out their missions."
In its statement, Blue Bridge said a court decision on a disagreement with the French tax authorities questioning the validity of the taxes on the capital of Canadian trusts is anticipated in early February. The company resisted giving the government information on some trusts' beneficiaries for years, taking the case all the way to the Supreme Court of Canada.
Judge Synnott was unequivocal: "Without beneficiary anonymity, the house of cards collapses, taking with it the income of Roch and Blue Bridge."