A growing number of firms are rejecting the hunt-to-eat model for young advisors instead opting to provide them with guaranteed income.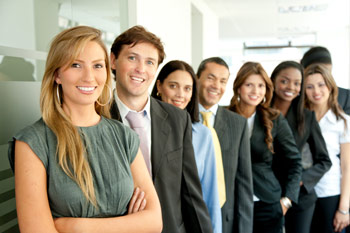 A growing number of firms are rejecting the hunt-to-eat model for young advisors opting instead to provide them with guaranteed income to improve retention.
With the average age of advisors in Canada near 60, the need to recruit younger people to the profession has never been more important than it is today. But how do you go about attracting millennials to a job that revolves around sales, something most young people loathe?
You pay them a guaranteed salary and you reposition the emphasis of their training from sales to planning.
"The future is about planning and not just about selling," UBS Wealth Management Americas executive David McWilliams told the Wall Street Journal recently. "We're teaching them to be more holistic, helping with things like taxes, estate planning and investments."
It's also about a stable income – so the brokerages are providing more of that in guaranteed form during the early, difficult years of building a business. These two changes brought to UBS a far more diverse group of applicants than in the past, a nice by-product of the decision.
"It's amazing what that did by itself," McWilliams said.
Rob McClelland
, a WP Top 50 advisor with The McClelland Financial Group of Assante Capital Management Ltd., spoke to this very subject Tuesday suggesting "It's too tough a business today to do that, to start fresh [gathering assets on commission]… You've got to learn and it's going to take time."
However, McClelland counters that no matter how you present the training of new advisors success ultimately comes from being able to bring in new clients.
"At the end of the day you need to be bringing in new assets and whether it's through new money from existing clients or just new clients in general," says McClelland, "that's what continues to grow the business.
"You need sales."
So, the industry can paint a certain picture to prospective new advisors, but anyone without an ability to pick up the phone is probably not going to last.
The more things change, the more some things stay the same.