One beer company is foregoing listing on a stock exchange to raise funds for expansion.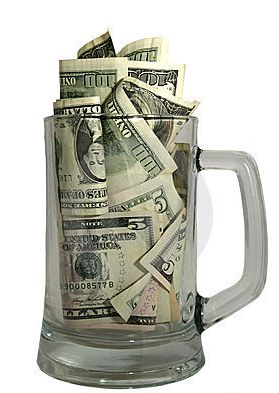 19/05/15
One beer company is foregoing listing on a stock exchange to raise funds for expansion.
A UK company has passed on a stock exchange listing opting to raise equity through crowdfunding amongst its fans.
"We're very pleased with the response Equity for Punks has received," said BrewDog Brewery co-founder James Watt after raising the equivalent of C$9.4 million in less than three weeks. "Many questioned our target of raising $47 million, but we've passed the record we set in 2013 in a fraction of the time. It's proof that there is a thirst for alternative finance out there, and that people are sick and tired of the fat cats controlling everyone's money."
The Scottish-based craft brewer has experienced huge revenue gains in the past five years growing the top line from $8 million in 2009 to $57 million in 2014, an annualized total return of just less than 50 per cent.
That kind of meteoric growth is sure to attract the interest of serious money and not just the craft beer crowd.
BrewDog's $9.4 million raise puts the valuation of the company at $576 million or 115 times earnings. By comparison, Anheuser Busch InBev and Heineken trade for 21 and 27 times earnings respectively.
Some experts suggest this valuation is hugely overdone.
"It is difficult to see how investors will make a financial return on this deal given the high valuation of £305 million," said Emanuela Vartolomei, CEO of All Street, a UK research firm dedicated to crowdfunding. "No financial forecast has been disclosed so there is very little clarity as to how the company will hit the revenue targets required to generate a risk adjusted return for investors."
James Watt and the rest of the gang at BrewDog clearly feel different.
"There are loads of details in our share prospectus to find out more about the opportunity to own part of BrewDog," the co-founder remarked "rather than relying on what All Street or, for an alternative view, what the Motley Fool might say who offered a different opinion to that of All Street."
Or better yet, give their beer a try.