Advisors surveyed lack faith in domestic equities, but have strong sentiment for pot and US stocks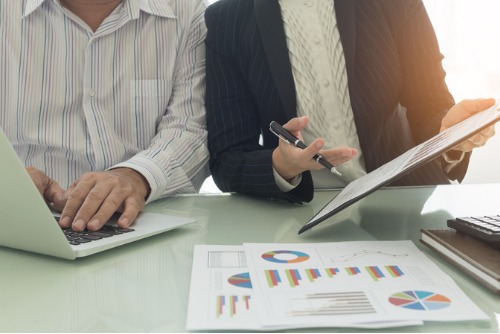 According to the latest Q3 2018 Advisor Sentiment Survey by Horizons ETFs Management, Canadian investment advisors are still not over their bearish attitude toward domestic equities from the previous quarter.
"Only 47% of Canadian investment advisors were bullish on Canadian equities – slightly lower than the 48% of advisors who stated they were bullish on the S&P/TSX 60 Index [in the previous survey]," the firm reported in a statement. That was despite a strong second-quarter showing 0f 6.2%, buoyed primarily by Energy prices.
The general bearishness bled into other Canadian sectors covered in the survey except for the S&P/TSX Capped Energy Index, which 55% of advisors said they were bullish in for the third quarter. The Energy Index managed to generate a return of 16.25% last quarter.
Crude oil, as represented by WTI Crude Oil Futures, also soaked up a fair amount of bullishness as 53% of advisors see oil prices continue their rise in Q3. Bullishness on natural gas was more muted, with only 35% expecting an increase in prices despite an advance of nearly 7% for natural gas futures contracts last quarter.
"[W]eaker performance expectations may be related to recent Canada/US tariffs and an ongoing climate of concern surrounding the fate of NAFTA," said Horizons ETFs President and CEO Steve Hawkins. "NAFTA apprehensions don't have any real impact on the price of crude oil, which was up another 14% last quarter."
The North American Marijuana Index saw the most bullish sentiment, with 58% of advisors expecting positive Q3 returns because of the legalization of recreational pot on October 17. Bullishness in US equities stood at 57%, in line with previous quarter results; last quarter, the S&P 500 and NASDAQ-100 indexes delivered returns of 2.93% and 6.98%, respectively.
The greenback also got more love than the loonie, with bearish sentiment for the Canadian dollar compared to its US counterpart prevailing among 56% of advisors. Fixed-income expectations represented by US Treasurys were mixed, with ratings of 26% bullish, 36% neutral, and 34% bearish.
"When it comes to currency, NAFTA and rising interest rates are probably weighing heavily on the minds of advisors," Hawkins said. "While the US offers higher interest rates, it's hard to see the Canadian dollar outperforming the US dollar unless we see a sustained rally in crude oil prices."