JD Power reports customer satisfaction ratings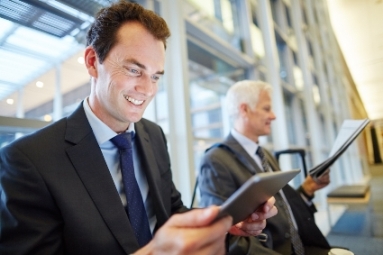 There's a lot to be said for tradition, but there's also great power in innovation; an important lesson for Canada's financial services sector.
A new report from JD Power shows the benefits of embracing digital innovation but it cannot be at the expense of strong customer service.
The firm's Canadian Retail Banking Satisfaction Survey highlights that almost half of Canada's retail bank customers (47%) are categorized as "digital centric" with 32% doing all their banking online or with a mobile device.
But the report also reveals that digital-only customers tend to be less satisfied with their banking experience; on average 22 points below those who occasionally visit a branch (766 vs. 788 on a 1,000-point scale).
"Canadian banks have made significant commitments to technological investments by digitizing their services and channels in recent years," said Bob Neuhaus, Financial Services Consultant at J.D. Power. "Digital channels give banks an enormous opportunity to reduce costs, but the risk is that those cost savings come with lower levels of customer engagement. Once banks address the growing digital divide within customer segments, customer satisfaction can improve."
Who's winning the digital battle?
RBC has the highest share of digital-centric customers among Canada's big 5 at 49% while TD has the lowest with just 36%.
For the midsize banks, 93% of Tangerine's customers are digital-centric followed by Simplii (84%) with ATB Financial the laggard at 32%.
RBC Royal Bank ranks highest in overall customer satisfaction for a third consecutive year among Big 5 Banks, achieving a score of 788. TD Canada Trust ranks second with a score of 787, followed by BMO Bank of Montreal with a score of 781.
Among Midsize Banks, Tangerine ranks highest in overall customer satisfaction for a seventh consecutive year, with a score of 829. ATB Financial (805) and Simplii (801) rank second and third, respectively.
Banks should email more, it's what we want!
Among the issues for the banks is communication with email the preferred channel by customers (42% for digital customers, 33% for branch-dependent customers) but just 1 in 5 respondents to the survey said this was how their bank most recently communicated with them.
"In comparison to their U.S. counterparts, customers in Canada are more self-service-oriented, which presents even greater opportunities for retail banks to push further on the digital transformation front," Neuhaus noted. "But to be successful, banks should put emphases on best practices for highly personalized digital interactions along with branch transformation efforts that serve the needs of both digital-centric and branch-dependent customers."