Advisors at major brokerage firms reportedly receive other incentives to push clients toward higher-priced products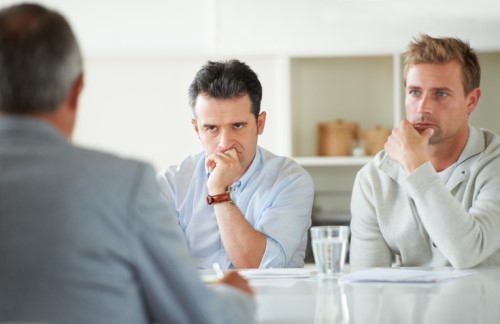 The proposal to ban embedded commissions in Canada has led to
a polarizing discussion
, with supporters of the measure saying that eliminating such commissions would, among other things, prevent advisors from being incentivized to push certain products against a client's interests. But, as one story south of the border shows,
commission-free advice isn't necessarily conflict-free
.
In three US-based discount brokerage firms, advisors work commission-free — but they make more money if they nudge clients toward more expensive products, reported the
Wall Street Journal.
According to disclosures from the firms and dozens of people that used to work there, customers are potentially spending more on products and services they don't actually need.
"You're omitting certain facts that the client would probably appreciate understanding before you launch into a sales pitch on why you think this product is better," Jeff Weeks, former manager of a
Fidelity Investments
branch, told the
Journal
.
Fidelity, Charles Schwab, and TD Ameritrade — three names known for their low-cost retail investment products — were all reported to have compensation practices that encouraged workers to pitch products and services that got both the firm and the employee more money from customers' pockets.
Many former employees interviewed by the
Journal
reported being urged by supervisors to pitch managed accounts, which often come with a financial plan and advice. However, they said some client only needed lower-priced investments and services, such as mutual funds that cost 0.5% yearly or adjustment of low-cost fund portfolios for as little as 0.3%.
At Fidelity, representatives reportedly get 0.04% of assets invested by clients in most mutual funds and ETFs. But they get 0.1% on options such as managed accounts, annuities, and referrals to independent advisors. They also receive "Achiever" bonuses that could add up to tens of thousands of dollars a year.
Schwab employees, whose performance is partly measured by sales volume of certain products, have a chance to win an award including trips to Florida, Hawaii, and other similar destinations.
The discount brokers reportedly disclose employees' pay incentives on websites. TD Ameritrade discloses that it pays employees more for selling some investments than others; Fidelity says financial consultants are incentivized to work harder at understanding and being able to explain more complex products.
And while the companies said they don't require employees to disclose incentives to clients, they said they have extensive policies and procedures in place to ensure that their representatives do not push any product or service, and that they act in clients' interests.
They also noted that since part of employees' pay is based on client retention, emphasizing inappropriate products would be counterproductive.
Related stories:
The challenge of pushing clients toward risk
Why regulation isn't a zero-sum game