The data suggests that Canadians are stressed about retirement, but are advisors ready to fill the advice gap?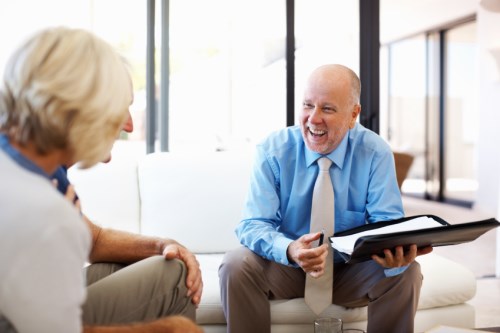 For most Canadian clients securing enough funds to ensure a financially comfortable retirement is the key reason behind why they invest. Yes, there is a demographic that actively plays the markets or develop strategies that could lead to lucrative gains, but the majority simply want to be in a position to enter retirement free of money worries.
A recent survey conducted on behalf of the Financial Planning Standards Council (FPSC) found that more than two thirds of Canadians believe the economy – and their own financial situation – has either stagnated or worsened over the past five years, leading two out of every five Canadians to worry about money at least once a day. About one in four say they worry "almost constantly."
A survey conducted by Leger on behalf of the FPSC has found that 42% of Canadians rank money as their greatest stress; a stressor that is driving Canadians to lose sleep, regret past financial decisions, lie to family and friends and argue with partners. And, as money becomes a bigger concern for Canadians, advisors have an important role to play in creating plans and suggesting smart investments that can help alleviate some of their clients' stress.
A recent study by the Vanguard Centre for Investor Research found that recent retirees are more satisfied and confident with their financial decisions than pre-retirees, something the study's authors attribute to the psychological ambiguity surrounding this group's pending transition to retirement. The study also found that 47% of Canadian pre-retirees believed there was a national retirement crisis versus 36% of post-retirees.
"When asked about income sources in retirement, government pensions are the most common source of income (95% for pre-retirees and 86% for post-retirees), followed by income from personal savings and tax advantaged accounts (88% for pre-retirees and 85% for post-retirees), DB pensions (41% for pre-retirees and 58% for post-retirees) and DC pensions (32% for both pre- and post-retirees)," the study's authors reported.
The Vanguard report also discovered that 22% of Canadian retirees receive no financial advice or informal help for retirement planning, creating an 'advice gap' which advisors should be looking to fill. "We found that the advice gap is particularly significant in retirement income planning—specifically how individuals will translate their growing pools of savings into a regular income stream," said Stephen Utkus, principal and head of the Vanguard Centre for Investor Research. "This points to a need for additional drawdown tools and guidance."
Related stories:
An advisor's view on creating a retirement plan
Advisors have an opportunity to attract underserved investors