Despite preferring cashless transactions, this generation of consumers may need to learn healthy credit habits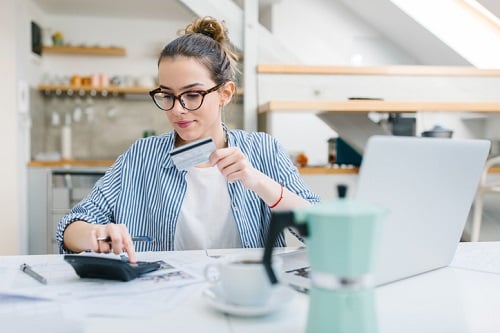 Time and time again, millennials have shown themselves to be more open to and aware of non-cash payment options compared to other generations. However, they may still be in need of education when it comes to properly using their credit cards.
According to the TD Bank's Consumer Spending Index, which was based on an online survey of over 1,000 US consumers, millennials are lacking when it comes to building and maintaining healthy credit habits. This stands in contrast to the finding that 82% of millennials believe in a future without cash, and they are the generation least likely to carry it with them.
"The data is a bit concerning – it shows that a significant knowledge gap exists for millennials when it comes to credit, especially compared to prior generations," said Mike Kinane, head of US Bankcard at TD Bank.
According to the survey, 23% of millennials do not have a credit card, and half use 31% to 90% of their credit limit, exceeding the recommended utilization of 30% or less.
In addition, nearly one third (32%) of millennials said they don't pay their cards off in full each month, a habit that could cost them in the long run as it affects their credit health. Credit scores were another point of concern as 25% said they didn't know their credit score, which could lead to unwelcome surprises when they have to apply for new credit cards, loans, mortgages, or other major transactions.
Generation-Y consumers could also be failing to maximize the full value of their cards by taking their rewards points for granted. While respondents from this group were more likely than other generations to pay for a group outing so they can earn rewards, 30% of millennials have allowed their points to lapse, as opposed to 14% of Gen Xers and 9% of baby boomers.
Looking at annual spending on dining, the survey found that millennials spend $2,447 on average, exceeding what Gen-X and baby-boomer respondents reported ($1,923 and $1,486, respectively). Assuming they used a credit card that came with a 2% cashback offer on dining, that could translate to almost $50 in rewards yearly.
But when it came to giving their own children a hand to establish good credit, millennials led the pack. Among that group, 45% said they were willing to help their children through a secured card, and 40% said they were willing to help with student loans. That's in contrast to 55% of respondents overall, and 70% of baby boomers, who said they weren't willing to help their children establish credit.