Senior strategist at Edward Jones Canada explains why most millennials are not saving enough for retirement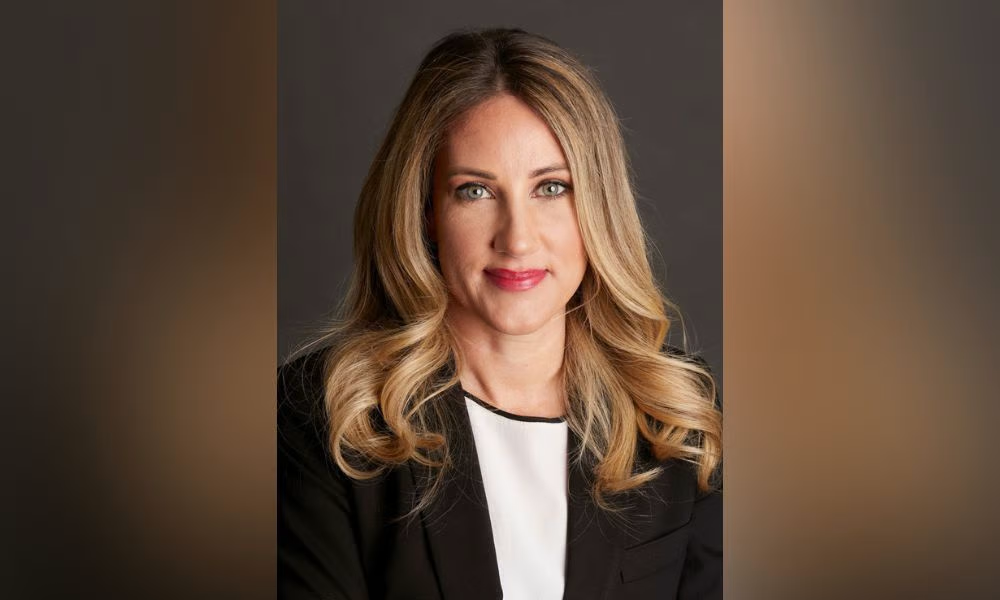 Amid an ongoing cost-of-living crisis, soaring home prices, and increasing borrowing costs, Canada's millennials are set to fall short of their desired retirement lifestyle.
In a new survey from Edward Jones Canada, 70% of millennial respondents – those between 26 and 41 years old – said they're not able to save enough for their retirement.
"We dug a little deeper and found 27% were unable to afford to save for retirement," says Julie Petrera, senior strategist, Client Needs at Edward Jones Canada. "Twenty-four per cent said they're just not saving as much as they want to; 15% don't know how much to save; and 4% can afford to start saving, but haven't."
Among the 52% who say they can't save at all, or can't put aside as much as they want, Petrera says the most significant obstacles to saving were debt, their job and employment situation, and lifestyle.
Beyond that, she notes that compared to previous generations, millennials have less access to workplace pension plans. Group plans aren't often an option for young go-getters who earn income from the gig economy, while millennial workers with full-time corporate jobs are less likely than workers of decades past to be offered pension plans by their employers.
"That makes saving for retirement a self-responsibility for many Canadians, especially those in the millennial age group," Petrera says. "We're also facing a persistent increase in cost of living, which 49% of the millennials we talked to identified as the biggest obstacle to their saving for retirement."
The survey by Edward Jones also revealed that among millennials, retirement savings tend to go on the back burner compared to their more immediate financial goals such as paying down debt, homeownership, or starting a family. This tendency to put addressing longer-term goals on their list of priorities is understandable, Petrera says, given their stage of life.
"Millennials are further from retirement than more senior generations," she says. "If we assume everyone is focusing on shorter-term financial goals, then Baby Boomers are prioritizing retirement, while millennials are dealing with their now and next, which includes addressing the costs they're faced with today, and those they'll be faced with in the near future."
Another telling result from the survey is how 72% of Canadian millennials are willing to put off retirement so they can maintain their ideal pre-retirement lifestyle. Making that choice, Petrera says, means millennials are effectively trading off other options like retiring with less money and therefore having to work or live a less-than-ideal retirement, or making sacrifices now to retire on time and have the retirement lifestyle they want.
"I don't know if that's a deliberate strategy or if millennials are saying 'I want to prioritize this now and I'll deal with retirement later,'" she says. "I'm not sure they have carefully considered those different possibilities."
To help make sure millennials are making deliberate choices, Petrera says advisors must be there to help establish their younger clients' goals. From there, they can determine how much money a client has to devote to those goals, and what options they have.
"For the one quarter of millennial respondents who don't think they're saving as much as they need to … do they know how much they should?" she says. "If someone lays out what their options are, they might find they actually need to save less than they imagined."
A professional advisor, Petrera adds, can also help their clients understand what they should expect in terms of retirement income from CPP, or any employer-sponsored pension plans, if they have them. From there, they can be more strategic with their spending and savings decisions, and be more in control of both their short-term and long-term priorities.
"Millennials tend to challenge the status quo when it comes to finances and planning. As our survey demonstrates, they're not doing what other generations before them have done," Petrera says. "Advisors have to understand what's important to them, and then help them map out a strategy that can work for them, even if it didn't work for previous generations."