Money supply and burdensome U.S. government mean the impact of the shutdowns will linger, warns industry expert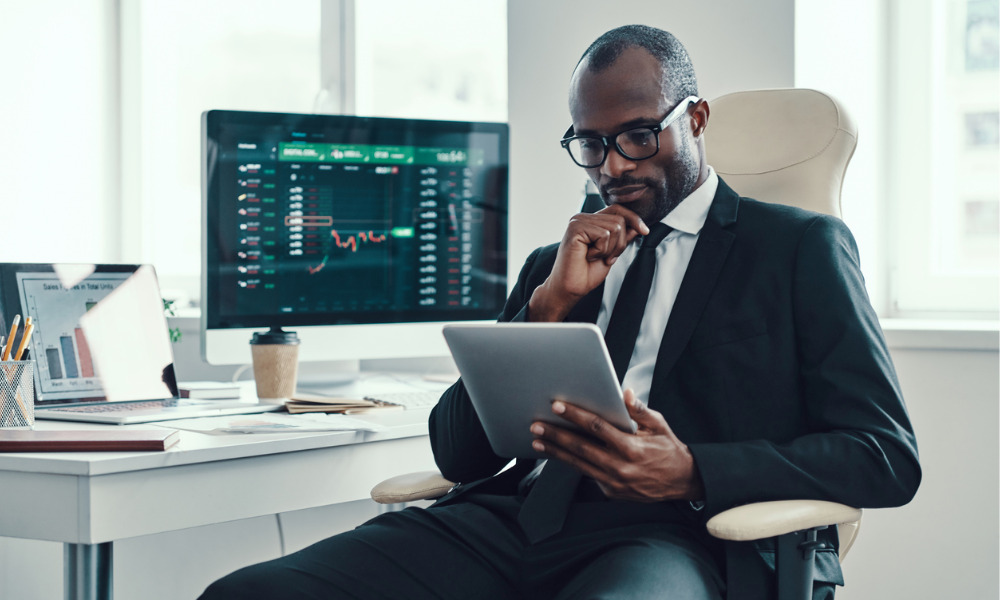 The recent GDP figures in the U.S. are "exhibiting the seeds of stagflation" as the impact of lockdowns and "overly generous unemployment insurance" take hold.
That's the view of Brian Wesbury, chief economist at First Trust, who believes that while the economy is healing, it still has a long way to go.
Real GDP in the U.S. grew at a 6.5% annual rate in the second quarter and was up 6.4% at an annual rate in the first half of 2021. Real GDP is now 0.8% larger than it was at its peak just prior to COVID. However, Wesbury said the problem of getting back to pre-COVID levels is a low hurdle to clear as real GDP would have grown much faster if COVID hadn't happened.
Meanwhile, nominal GDP, which reflects both real GDP and inflation, is not only at a record high but up at a 3.1% annualized pace since late 2019. So while the total amount of spending is close to "normal", "real" GDP is still below par. The difference: inflation.
Wesbury said: "The rise in inflation is what you get when the government implements an unprecedented level of stimulus to support incomes while implementing policies like shutdowns and overly generous unemployment insurance that stifle production. It's what you get when demand outstrips supply and this is exacerbated when the central bank prints excess amounts of new money. Inflation has arrived and it's not just transient."
First Trust expects continued solid economic growth. Customers with newly printed money are showing up to buy goods and services, while depleted inventories mean plenty of room for more production in the year or so ahead. As unemployment benefits wane, employment is expected to rise and Wesbury believes spending will come from production, not artificial stimulus. Further government spending will be spread out over years so the impact of the stimulus will subside.
On top of this, the impact of the shutdowns will linger. Wesbury said: "It's true that many supply-chain issues will be resolved, and some price pressures will ease, but the thought that real GDP will grow faster than nominal GDP is fanciful. With the money supply having risen so rapidly, and the ability of the economy to keep up with that growth diminished by a more burdensome government, stagflationary pressures (slower growth, higher prices) have been building.
"We don't expect those pressures to disappear. So, while there will be volatility of data in the quarters ahead, the GDP data is exhibiting the seeds of that stagflation."