Chief economist worries about mutant strains of COVID but says pandemic numbers are declining and markets are set for a banner year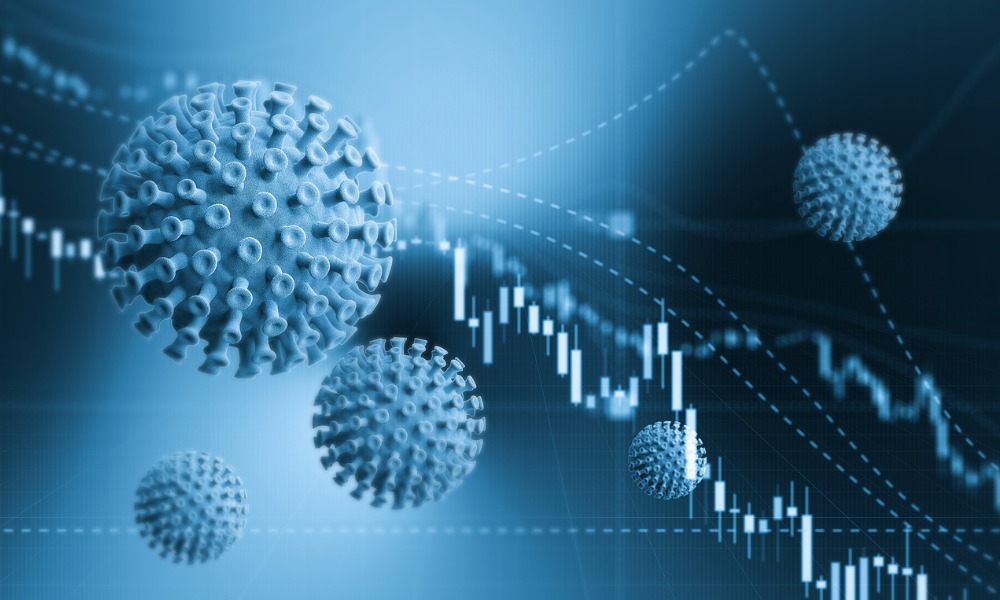 Mutant strains seem to dot the landscape, testing our resolve when it comes to the pandemic recovery. However, one chief economist believes that the only thing investors need to fear is fear itself.
Brian Wesbury, of First Trust Portfolios, admitted that the thought of new strains weigh heavy. If they are more contagious or deadly and lead to another shutdown, it would change forecasts for 2021 dramatically. However, he remains convinced that markets are on course for a banner year as the economy reopens and sectors that were impacted badly by the pandemic catch up.
This outlook is fuelled by numbers coming out of the United States. Wesbury said cases on a daily basis are down 77% from January, while the number of deaths is down 49% from January. In addition, hospitalizations are down 76.5% from the start of the year and, in nursing homes, new cases are down 96% from their January peak.
He said: "We are seeing states open up, and states are competitive. If one opens up, it puts pressure on others to open up, and my belief is that this will lead to a boom in the economic growth during 2021. We've seen a little bit of this in the stock market in that cyclical stocks have started to improve. The technology wonders that got us through the COVID had a correction - the NASDAQ was down 10% at its worst – but that was expected because airlines, cruise ships, theatres, sporting events, all of these things, which have been locked down, are going to begin to open up.
"Personally, I don't believe tech stocks should take the fall. This is not a rotation where you short one side and go long the other. But my view is the rest of the market will catch up. We are very bullish on the economy and the equity market for 2021."
First Trust expects 6% real growth in GDP in the U.S. and that the country will create 7 million new jobs, with unemployment coming down to 5% or less. Wesbury believes that by the end of this year, 2021 will be one of the greatest years for job growth the country has ever seen and that corporate profits will move to a record high.
He said: "That's why our forecast is 4,200 on the S&P 500 by the end of this year – and it will be driven by the sectors that have been left behind because of the shutdowns as they begin to catch up. But I believe the whole market will rise because the economy is opening up."
On top of this, the U.S. just passed a $1.9 trillion stimulus package on top of almost $4 trillion last year. meaning the Fed has boosted M2 by 25%, which will propel growth.
"When you print that kind of money, it's a rising tide that lifts a lot of things," he added. "That is why commodity prices are up and it's also why any pullback in the market I believe will be met by a rebound that takes us to even higher highs."