Advisors who ignore the rise of fintech and robo advice are going to struggle to stay competitive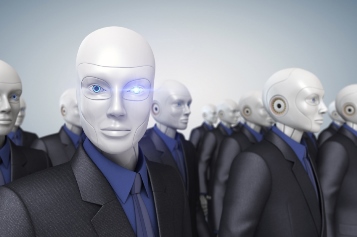 As the human vs. robo debate rages on, one thing becomes particularly clear: advisors who ignore the rise of fintech and robo advice are going to struggle to survive. What's also becoming apparent is that it should no longer be a question of human or robo, but a consideration of how human advisors can improve the client experience by incorporating fintech into a hybrid model.
A recent study conducted by Accenture called The Power of Hybrid Advice made some interesting discoveries on Canadian investors' attitudes to technology. The study found that 70% of Canadians use at least one digital tool or service already when investing, while 50% of Canadian investors would consider using new technology entrants if they provided broader product offerings. 40% of Canadian investors feel they do not "get what they pay for" when using a traditional wealth advisor, the study also found.
"It is important for wealth management firms and professionals to understand that most standalone features and functionality – things that used to be very exciting and new – are widely viewed by investors as being barriers to entry," says Kendra Thompson, Managing Director of Wealth and Capital Markets at Accenture. "
"Firms think they are going to resolve the need for change by adding a flashy feature to their website, but that is not a sustainable strategy. Ultimately, clients are looking for a richer set of digital experiences at the core of their interactions, and not a bunch of bells and whistles tacked on the side."
Thompson interacts regularly with executive teams in the Canadian wealth management space and has noticed an increasingly thoughtful approach to technology spend in recent times. Implementing a strategy to integrate digital tools and services into a large wealth management practice is no longer just a side project for the head of digital or someone in marketing. "We are seeing digital transformation at the core of the business strategy for most of the major players in wealth management," Thompson says.
There are, according to Thompson, two main types of advisors operating the current market: those who are likely to retire to in the next five – seven years and those at the stage of their career where they're looking to carrying on building. Those close to retirement should at least be considering how they can use digital tools to enhance and enrich client experiences and make any succession plan more efficient, Thompson says.
"But those advisors who are still growing need to understand that there is simply no sustainable place for standalone human models that do not have digital capabilities in the modern market," Thompson says. "We encourage anyone in the advice space, whether an independent advisor or member of a large bank, you need to embrace digital as a way of democratizing advice and creating controls and transparency for you clients."
Related stories:
Inside Canada's robo-revolution
Canadian investment firm announces robo-advisor partnership