Best-selling author and questionologist unpacks pitfalls and barriers, and explains the transformative power of curiosity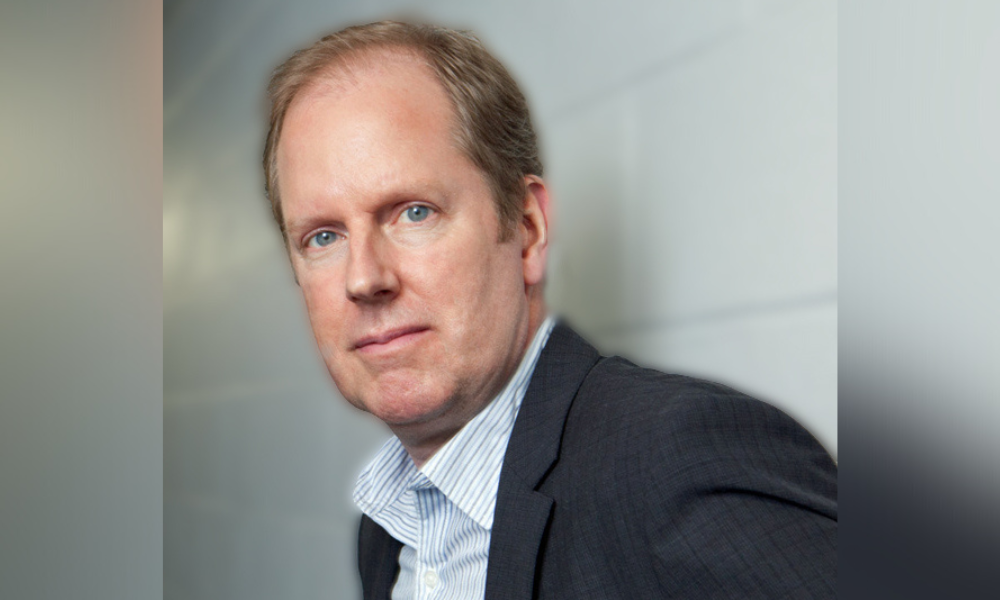 This article was produced in partnership with the Investments & Wealth Institute.
In the financial services industry, getting to know the client by asking questions is the very first step that any advisor must take in every relationship. But as simple as that sounds, so many financial professionals still end up missing key details about the individuals they're working with, leading to unsuitable advice and a less-than-ideal client experience. Why is that?
Best-selling author and questionologist Warren Berger addressed that question and more in a recent interview with Wealth Professional. A veteran writer and former journalist at the New York Times, Berger will be one of several prominent experts to speak at the Investments & Wealth Forum – Toronto, a networking and educational event for advisors which is less than a week away.
Read more: Are you up for a behavioural change workshop?
Wealth Professional: Why can it be hard for professionals, including advisors, to come up with the right questions?
Warren Berger: There are a couple of reasons why it can be hard for advisors, coaches, consultants, and business leaders in general, to come up with the right questions. First of all, they may not be entirely comfortable asking questions because they may feel that their job is to provide answers. And that's understandable—but what they should realize is that the best answers will tend to surface when better questions are asked.
The second reason it can be hard to ask the right questions is that there is no formula or foolproof list of perfect questions. There are key ingredients, however, that will help you to come up with questions that work best in a given situation. Those ingredients are curiosity, preparation, and listening.
Tapping into your curiosity will inspire you to wonder and explore what's happening in your industry or the world at large, how all this is affecting a specific client, and what it means in terms of how you can best help. You need to take the time—before you ever meet with a client—to reflect on all of this and do the necessary research. And this will tend to inspire questions that you can keep in mind as you meet with clients—but you also should be prepared to ask fresh, spontaneous questions that arise during conversation with a client.
WP: What are some things a lot of people get wrong when they ask questions?
WB: Lots of things. They often get the tone wrong—if you ask questions too directly and aggressively, it can seem like an interrogation. So make your questions conversational, and use softening phrases like, "I'm wondering about something…" Also, give people enough time to think and answer your question (if they're truly stumped or having trouble, you can try re-phrasing the question and also explain to them why you are asking that question).
Don't ask questions off a list you've prepared; you want your questions to flow naturally as part of a conversation. That's not to say you shouldn't prepare and think about questions in advance—but at the meeting, those questions should be in your mind, not on a list, and you use them when the time is right.
The biggest thing people get wrong is they don't listen and ask follow-ups. You should try to dig into the initial answers that you get, by asking things like, "Tell me more about that," or "What else can you tell me?"
Read more: Know(ing) your client – life beyond the form
WP: How can financial advisors use questions to elevate their practice and client service?
WB: There are two big things questioning can do for your practice—I think of one as internal, the other external.
Internally, it can help you to innovate your practice by asking yourself and your colleagues about what you're currently doing, why you're doing it that way, and where there might be opportunity for improvement or even radical change.
Externally, the other thing it does is enable you to better serve clients by helping you to truly understand their needs and dreams. Research shows that questioning is one of the best ways to build trust and rapport with another person. Asking questions is critical to building and maintaining strong relationships.
Warren Berger will be hosting a session at the Investments & Wealth Forum – Toronto, where he will discuss how advisors can understand clients' unspoken goals and needs, spark creativity in their approaches to work, and better adapt to the uncertainty of today's world.
With the theme "Facilitating Sustainable Behavioural Change," this comprehensive educational event for advisors will be held in-person on Monday, October 3, and available on demand starting October 7. To learn more, click here.