At least that's the finding of the Conference Board of Canada whose latest report suggests the industry is still a very important cog in Ontario's wheel.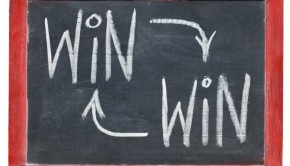 $11.4 billion.
That's the total economic footprint of Ontario's mutual fund industry in 2013 in terms of real GDP. Forget about the debate whether mutual funds are a dying breed compared to ETFs, this is a huge economic lift to a province drowning in debt.
The Conference Board's
report
,
Money Management Matters: Assessing the Economic Footprint of Ontario's Fund Industry,
paints a very impressive picture of the industry. Other major highlights of the study include substantial growth in assets under management (AUM) over the past decade, direct real GDP of $4.1 billion in 2013 from mutual funds and ETFs, and the employment of 44,413 Ontarians.
Digging deeper into the Conference Board's report, WPs uncovered some interesting nuggets.
For instance, over the past decade assets under management grew by 90% from $257 billion in 2004 to $489 billion at the end of 2013. That's 7.4% on an annualized basis. How much of this is appreciation of AUM and how much is from new inflows the Conference Board doesn't say. Using a balanced fund approach (60/40 stock/bond split using XIC and XBB) to approximate appreciation of the AUM, they would have grown to $467 billion by the end of 2013, which leaves just $22 billion in new net inflows over that time.
Could that be right? WP doesn't have an answer for this question but we'll definitely find out. In the meantime if anyone has some insight on the subject we'd love to hear from you.
Another interesting stat: Ontario's funds industry accounts for 49% of the AUM held across Canada. With Ontario's population representing 38% of the 35.5 million people living here, the province maintains a disproportionate amount of the country's wealth. This likely doesn't come as a surprise to many but it's an indication just how important the funds industry is to Ontario.
Last, but not least, is the spillover effect the industry has when it comes to jobs. Although the direct number is 44,413, the total when you take into account those businesses that benefit indirectly in one way or another from the funds industry is an estimated 119,100, providing a significant multiplier effect.
The Conference Board's report is an important reminder for those that live in Ontario and work in the funds industry that their contribution to the province extends well beyond helping people manage their money.
That's great news for a Friday. Enjoy your weekend.