The popularity of ETFs continues to grow but which demographic is responsible for increased ETF adoption?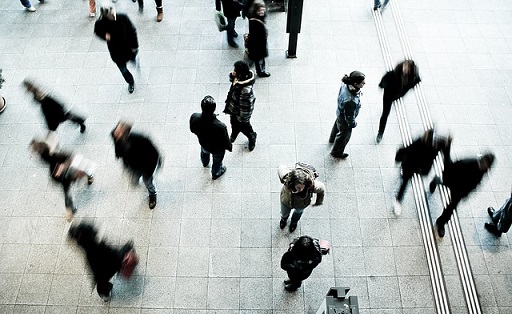 After a record breaking 2016, the popularity of ETFs continues to grow as increasing numbers of advisors and investors make ETFs a core part of their portfolios. As competition heats up and more firms enter the space, some fund companies have even entered a 'race to the bottom' on fees. But which groups are responsible for the increased ETF adoption? Unsurprisingly, millennials are leading the charge.
Released yesterday, the BlackRock ETF Pulse Survey found that Millennials (85%) and Gen Xers (76%) are more likely to allocate new investments to ETFs than their older counterparts (44%). The study found that younger investors are being drawn to ETFs because of their ability to diversify, reduce risk, lower cost and increase choice.
"It's encouraging to see our next generation of investors taking an active and engaged approach to their financial futures, and we believe that ETFs will be at the forefront of this charge," said Warren Collier, Head of iShares, BlackRock Canada.
Although approximately one third of Canadians currently own ETFs, the BlackRock survey found that knowledge gaps still exist amongst many investors. The study discovered that different age groups try to fill those gaps by different methods. Millennials (38%) and Gen Xers (41%) are much more likely seek information online than Boomers (30% ) and Silvers (21%), who are more likely to turn to their advisors for information and advice.
The challenge for advisors is to find ways of letting millennial clients (and prospective clients) know exactly what they bring to the table. As the influence that millennials wield on the workforce and the economy continues to increase, advisors who can make themselves relevant and valuable to this group have a great opportunity to grow their businesses in the mid to long-term. According to the survey, only 28% of Millennials are currently utilizing an advisor to learn more about ETFs (49% of Silvers; 46% of Boomers; 35% of Gen Xers).
As well as finding that ETF owners are, on average, younger than non-owners and are much more likely to be invested in the markets, the study also revealed that Canadians who own ETFs are less likely to use an advisor (68% vs 79%). For advisors, finding ways to engage and attract millennial clients could be the next big challenge. "This new type of investor tends to be younger, tech-savvy, and more confident about their finances when it comes to ETFs, meaning that we're looking for new ways to ensure we're meeting the needs of this growing base of emerging investors," said Collier.
Related stories:
Canadian giants launch joint ETFs today
What's next for ETFs in Canada?