The lone-wolf advisor is increasingly a thing of the past as compliance forces advisors into teams, with mixed results.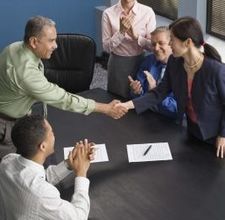 The increased compliance resulting from CRM2 is pushing advisors to grow their teams in order to better handle the extra workload.
"There is definitely an increase in the number of teams and size of the teams,"
Raymond James
advisor Sybil Verch recently told WP. "It is driven by a desire to deliver exceptional service to clients. With the changes in rules [CRM2] there's more pressure on advisors to articulate and deliver exceptional value for the fees clients are paying, so that then rolls out into bigger teams... And no one advisor can do it all."
Gone are the days of the lone wolf who does it all by him or herself with only an assistant to ease the workload. More and more, advisors are looking to family offices as the template for success. While compliance is a piece of the team model, it's also about providing clients with all the necessary advice appropriate in today's competitive wealth management industry.
One of the big trends featured in the upcoming print edition of Wealth Professional is the move to family offices by advisors featuring comments from
CIBC Wood Gundy
advisors Adam Doering and Dan Wynnyk (The Waterfront Group) who've moved their business model much closer to resembling a family office over the last year. By reducing the number of clients they had and spending more time on each relationship, they've been able to greatly strengthen their business.
"Our value is in recognizing our clients are busy and finding out what's important to them and helping to make it happen," says Doering. "We want to be the best listeners who have ever sat down in front of our clients."
While customers don't see the back office work that goes on, by having a team structure in place, Doering and Wynnyk are able to do what they do best knowing the CRM2 compliance issues will be taken care of by someone on the team.
If you're a lone wolf, your days are numbered.