Advisor-client relationships rarely survive the death of a client's spouse, and sustaining a relationship may depend more on empathy than financial knowledge.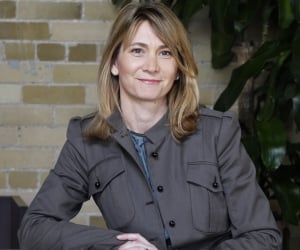 If you serve married couples, eventually you may have a client who's a widow. This can be a particularly difficult challenge: most advisor-client relationships do not survive the death of a client's spouse and sustaining a relationship may depend more on empathy than financial knowledge.
If an advisor wants to serve a newly widowed client, "first and foremost, be a good listener and learn to get comfortable with tears," says Kelly Willis, vice president of marketing and client relationships at Newport Private Wealth.
Willis, who is a trained grief group facilitator, leads the firm's support services for widowed spouses, helping them overcome their financial fears, get clear on their needs, decipher financial jargon and navigate the process of working with the firm's wealth advisors.
"I position myself as the clients' trail guide during the process," she told WP. "For advisors in general they have to be first and foremost good listeners. A widowed spouse may not even want to talk about money for the first conversation or two; they want to tell their story because that is healing."
Willis began her mission of financially helping widows after losing her own husband at an early age and finding herself adrift.
"I was widowed in January 2011. At that time I had been in the wealth management business for 18 years as a marketing and communications professional – when I lost my husband I felt shipwrecked, particularly from a financial point of view," said Willis. "This was surprising to me because I have an MBA; I work in the wealth management business and have a high degree of confidence around money. During our marriage I took primary responsibility for financial affairs."
"I started thinking 'oh my gosh, if this is what it is like for me with my connections, my confidence and my experience, what must it be like for someone else who is stepping into this role for the first time, or stepping into this role that they had shared and are now undertaking alone?"
Since then, Willis has dedicated herself to helping her firm's widowed clients manage the process of financial adjustment and rebuilding after loss. Having the skillset and empathy to serve grieving clients can help you serve them better and maintain the relationship. Widows are a large segment of the market and on average are younger than most people expect.
According to Census Canada data, the average age of widowhood in Canada is just 56 and around 45 percent of Canadian seniors are single. There are 1.8 million widowed people in Canada, 1.45 million of them women, according to 2012 census data. "It is a large group of people who have had a very traumatic life experience and at a much younger age than people understand," said Willis. "People who still have a lot of living left."
Continued on p.2
#pb#
Illustrating the difficulty that many advisors have in serving widows is the fact that the vast majority of widows, for one reason or another will switch advisors. "If you don't approach it with compassion and the support that is needed the client relationship can be jeopardized and that is why we also see 70% of widows change advisors," said Willis. "You're dealing with people at their most vulnerable and it is a good opportunity to walk with someone through that, the relationship may be greatly strengthened when you do,"
One key to serving clients in their time of need is understanding how different people experience grief.
"Some people want to move on very quickly, make decisions, settle the estate and get their financial affairs organized. They're entire world has been turned upside down and taking action gives them a feeling of control over their lives," she said. "But grief stirs up our emotions and impacts our cognitive abilities, so it's not always the best time to be making important decisions. For those types of people – and I was one, that is how I reacted – they need to be slowed down a little bit and helped to focus on what is really important."
That means setting specific goals: what can be done today and what can be postponed until the client is in a better state emotionally.
"Other grievers might be more reluctant to make decisions: they feel overwhelmed and they don't want to deal with finances because they are dealing with their grief," Willis said. "Sometimes they have to be nudged along a little to deal with things that have deadlines or have to be dealt with immediately."
In this balancing act, it is best to let the grieving partner "know that there is no pressure to act or make decisions until she is ready," said Willis. "Set generous and movable timeframes to the extent to which that is possible – there will be tax deadlines and estate issues – but prioritizing what needs to be done now, what can be done soon and what they can put off until they are ready is often a good approach," Willis recommended.
Advisors should also prepare clients in advance and bring up uncomfortable issues such as death or long-term disability. "There's nothing that is going to change the emotional devastation that occurs when you lose a spouse, but that burden is greatly increased if there are issues that need to be dealt with because there wasn't pre-planning in place, for instance if someone dies without a will."
"It adds such an additional unnecessary burden: advisors absolutely should be talking to their clients making sure they have a current will, life insurance definitely, it's all part of easing the burden."
It is also advisable that advisors make sure that they have a relationship with both spouses even if only one spouse is taking primary responsibility for finances, Willis notes.
While Newport Private Wealth deals with high-net worth clients, Willis said even the wealthy need an advisor who can help with grief.
"Loss of a spouse can trigger anxiety about money and that's not always related to the amount of wealth a person has, it's a common response to grief," said Willis. "From an advisor perspective it's about balancing the financial needs with the emotional chaos that is going on within someone."
Through her personal blog www.inspiringwidows.com Kelly shares insights on finding peace, prosperity and purpose in widowhood