Forget the 1%. Asset managers may increasingly be focused on your "2-5%" clients.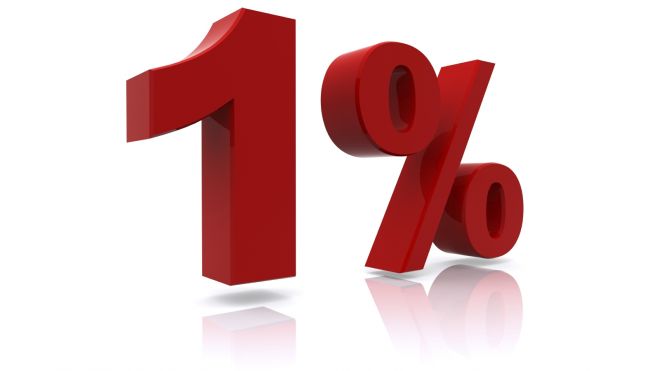 Forget the 1%. Asset managers may increasingly be focused on your "2-5%" clients as they struggle to win greater buy-in from Canada's uber rich and are forced to lower their sights.
"The private wealth side is such an undertapped segment, and way underinvested in alternatives," Brendan Boyle, Blackstone's senior managing director of private wealth management said recently.
Experts estimate that family offices account for a meagre 6 per cent of the capital invested in private equity. In Canada the number of those offices and their super rich clients hasn't kept pace with the growth in wealthy Canadians, more generally.
For asset managers hawking alternative investments that places those just outside the 1 percent. It's those clients advisors are expecting will get courted in the short term.
Advisors are themselves ready for the attention.
Just yesterday WP
discussed
how two Saskatchewan advisors are using alternative assets to deliver pension-like investment portfolios for their clients. Given that the full implementation of CRM2 is on the horizon and will lay bare one's value proposition, or lack thereof, anything advisors can do today to add value for their clients is important to their future success.
Family offices, as WPs
highlighted
on several occasions in recent months, have become an example for robo-advisors and human advisors alike on how to provide an excellent customer experience.
Adopting that kind of model makes a challenge of attracting even 2-5% clients easier, say industry players.
By replicating the family office it also follows that individual advisors could benefit from alternative asset managers seeking out their business in the future. The thinking is advisors offering clients private equity and other private market investments, set themselves up for similar growth to family offices. They now number more than 4,000 worldwide.