And why not considering it has become the best known financial planning certification in the marketplace.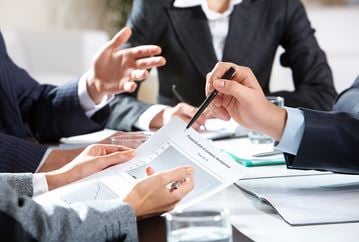 Last year advisors said the CFP was the runaway leader as the industry's most important designation.
A recent study reinforces the importance of the CFP suggesting that 34 per cent of mass affluent clients recognize the certification compared to just 17 per cent four years earlier. In addition, for the first time ever, consumers put the CFP right up there with the CPA when it comes to naming a professional that provides personal financial planning services.
"It's not easy to obtain CFP certification – nor should it be," says Cary List, FPSC President & CEO. "The rigour required to qualify as a CFP professional is one of the things that sets the CFP designation apart as the standard in financial planning."
Not only did nearly 90 per cent of advisors that responded to the inaugural Wealth Professional Certification Survey hold the CFP designation, they also believed the designation provides the most value for the money. Sixty-five per cent of respondents thought it the best certification on the market overall.
Perhaps the most interesting response to monitor this year, however, will be if the Trust and Estate Planning (TEP) designation makes any inroads. Last year, 33.5% of advisors said TEP was the designation they were targeting most after the CFP.
A possible dark horse in this year's survey could be the CFA, which some industry professionals believe also serves an important role.
"Different professional qualifications are there for different reasons," List told WealthProfessional.ca. "They teach different things, different sets of competencies, different professions and different jobs that will result. The CFA and CFP are very complementary to each other."
This year's certification survey got underway last week and already the responses have been fast and furious providing great feedback for the second annual Wealth Professional Certification issue which will be out in late summer or early fall.
To take the survey and let your opinion on certification in Canada be heard – click here.