The financial advice business runs in Brian Burlacoff's family, but he didn't jump into the industry without careful consideration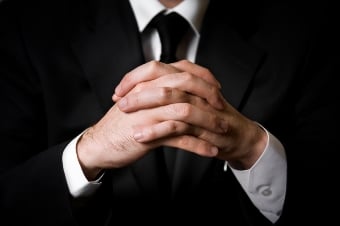 The financial advice business runs in Brian Burlacoff's family. It was back in 1960 when his father became an advisor and Burlacoff watched his career closely as he grew up. He was drawn to the industry but didn't jump in feet first, deciding first to complete a Masters of Accounting degree and an MBA before joining Sun Life as an advisor in 1989. Since then, there's been no looking back.
"If I was standing in front of an MBA class today, I would say this is one of the best kept secrets in terms of a profession," Burlacoff says. "You're always doing positive planning with your clients and helping them reach their financial goals, which is very satisfying."
Burlacoff is a member of the Million Dollar Round Table's "Top of the Table" and a multiple recipient of the financial industry's National Quality Award. He thrives on developing long-term relationships and meaningful connections with his clients. "You're not just transacting with your clients, you're helping them meet their financial goals over many years, just like a doctor would take care of their patients," he says. "The advisors who rise to the top are the ones able to form deep professional relationships."
Burlacoff has worked through many periods of uncertainty and upheaval in the industry, but he embraces that change, believing it helps the top performers differentiate themselves from the crowd. One of the most significant shifts Burlacoff has witnessed has been the rise of holistic financial planning.
"Certified financial planners are no longer people who just sell investments or insurance products," he says. "Advisors are now looking at their clients' whole picture and determining where they want to be in 5, 10, 15 and 20 years."
Burlacoff believes a solid good financial plan needs what he describes as "good offence and defence". "Offence targeting your financial goals and defence is ensuring those goals can still be met in the event that cash flow stops because of death, disability or illness," he says.
Burlacoff believes that the value of good advice has never been more crucial. Investment instruments are more complex than in the past and clients are bombarded with information and news constantly from every angle, which can create confusion. "After meeting with a new prospect, I often hear them talk about how, for the first time, the path to their objective is clear. They understand what they should be doing and why, and the products that will help them do it," Burlacoff says. "If you can be the person who provides valuable advice and helps the client understand those complex products while remaining compliant, you will always be valuable."
For younger advisors – or those who haven't been in the business for such a long period – Burlacoff believes it's important to always be prospecting, to be continually building your book with clients that fit your prospecting profile. "After you've got a client, the key is to retain them and then get referrals," Burlacoff says. "I think the key to that success is letting the client know you're not just there for one transaction. I get around three to five good referrals a month from existing clients, so I'm not prospecting anymore. We have some clients who are the third generation family members, referred to us by their parents and grandparents. It's all about proving that you want to help over the long-term."
Related stories:
Why Canada could be headed for an advisor shortage
Why a ban on embedded commissions would hurt smaller portfolios