A well-known portfolio manager shares his thoughts on the importance of building your brand as an advisor.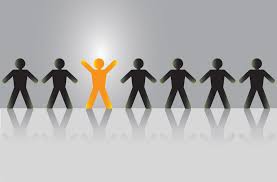 For
Wolfgang Klein
advertising to build his brand was a no-brainer.
A top portfolio manager on Bay Street, Klein has invested in himself this way for more than a decade. To him, there is no other way.
"To be involved in public relations, you must be committed to it. Not for days, or months, but for years," says Klein, a VP Senior Investment Advisor with
Canaccord Genuity Wealth Management
Global. "It's a slow branding process that takes a long time to cultivate."
Known as the Wolf on Bay Street – though he claims he, and his business, are the antithesis of the film,
The Wolf on Wall Street
– Klein, who is also an established media commentator (think CP24), is a personality people remember. Humour is the key to grabbing and holding attention, he shares, along with convincing people that what YOU, and only YOU, offer is what they need.
"People really don't know what anybody does. It's all background to them. If they see you on TV, you have to make them laugh and you have to make them think," explains Klein. "Hopefully, I give people good value on air and they realize I can help them. It entices them to say here's a man I can hire as my investment councillor. That's a key term 'investment councillor.'"
(continued on Page 2)
#pb#
Sounds good in theory, but Klein recognizes how tough it is to put into practice. Differentiating oneself in an industry saturated with dozens of professional designations and run by dealers that forbid open and independent speech isn't easy.
"No one does it (advertising) and no one is going to do it," asserts Klein, who says it was a different industry, with fewer restrictions, when he began his career. "A lot of firms don't allow it. That's part of the problem. And, no one is willing to commit to it."
As for utilizing social media networks like Facebook, Twitter and LinkedIn, Klein believes, in isolation, they aren't used to their full capacity. You have to build the brand first before establishing a network of followers, he explains. A single broadcast will reach 20,000 to 30,000 viewers/listeners, Klein notes, while on Twitter he has just 66 followers at the time of the interview with WP.
"One is proactive marketing, the other is reactive marketing. It they (your audience) don't know about you, they won't find you," he says. "Traditional branding and advertising builds up the interest and your network. They can then follow you on social media."
Related articles:
Five tips to attract more clients
Industry commentary: The secret behind building client trust
Fewer clients, more money ... yes, it's possible