Poll finds households with smaller incomes experiencing the worst financial squeeze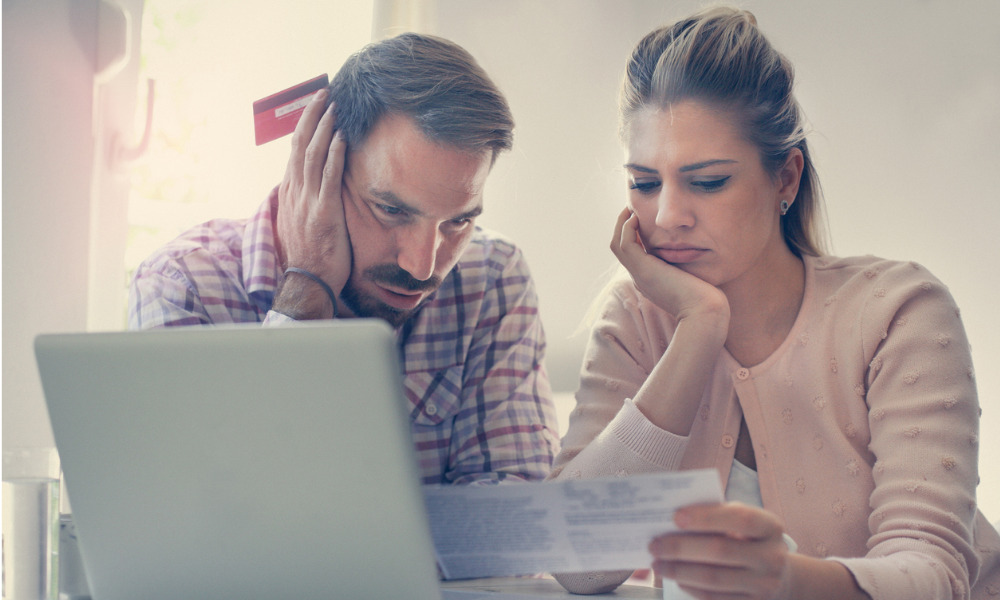 Over the past year, the Bank of Canada has aggressively increased interest rates eight times in a row since March in a battle against fast-increasing prices – and Canada's households have been caught in the middle, according to a new poll.
A new Leger poll commissioned by the Association for Canadian Studies revealed that one-third (34%) of Canadian households feel their financial condition has gotten worse over the past year, according to the Canadian Press.
A modest majority (58%) of those surveyed stated their financial status is roughly the same as it was a year ago. However, 9% claim their financial condition has improved.
Meanwhile, around two fifths (42%) of Canadian households making under $40,000 said their financial condition had become worse compared to 25% of households that make $100,000 or more.
The unequal struggles that Canadians have encountered over the last year, with those in lower income groups facing the worst strain is the survey's most startling result, according to Association for Canadian Studies president Jack Jedwab.
"People ... in lower income brackets are finding the pinch particularly difficult in terms of the effects of the inflation and higher interest rates and so forth," Jedwab told the Canadian Press.
In a recent research note, Statistics Canada said more than four in 10 Canadians are "very concerned" about how they can meet daily expenses. Among those in the lowest-income quintiles, the agency's data show that rises to 63%.
According to Jedwab, the wide range of answers throughout the nation may be related to the property market and variations in housing costs.