Older age group more pessimistic FPSC poll reveals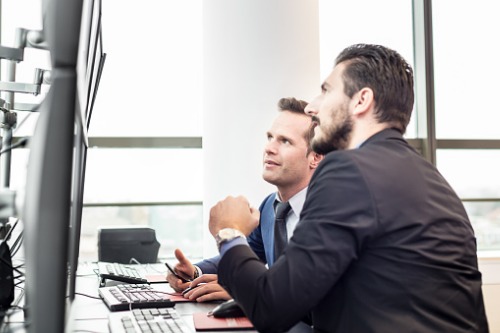 Is Canada heading for recession? While there's no consensus among the experts, many Canadians feel that the economy will be worse this year.
A poll from the Financial Planning Standards Council and Credit Canada reveals that 42% feel things will be worse in 2019 than last year, while 36% think they will stay the same.
Those approaching or in retirement are most likely to be pessimistic about the year ahead with 47% of over 55s saying so compared to 39% of younger respondents.
"It's no surprise people over 55 are more pessimistic (or realistic) when it comes to our economy. This isn't their first rodeo and they know the red flags," says Credit Canada CEO, Laurie Campbell. "Insolvency rates were up by more than five per cent last fall, we've seen five interest rate hikes since mid-2017, and the cost of living continues to rise. If debt levels don't come down and people don't start to get serious about paying off their debt, it's only a matter of time before we're in major trouble. You can only bury your head in the sand for so long."
While a full-blown recession is not widely forecast, there are plenty of warnings of a slower rate of growth, with the OECD predicting Canada's economy will see a sharp decline.
Canadians' daily concerns
With elevated fears over the economy and the impact of rising interest rates and inflation, many Canadians are worried that the increased cost of living will put them further in debt (34%); 23% are concerned about maintaining monthly payments and the same share are concerned about their debt growing.
But less than 15% say they are worried about mortgage payments rising to unaffordable levels (14%), losing their job (13%), or going bankrupt (5%).
"Canadians are feeling stressed about their finances and are often at a loss to improve their situation," said author, personal finance educator and FPSC's Consumer Advocate, Kelley Keehn. "This hopelessness can cause people to do nothing, and possibly make their condition worse. Uncertainty about an ever-changing job market and economy only intensifies the average person's confidence and ability to handle the ebb and flow that life inevitably presents."