Win by niche marketing, having a social media strategy, and creating opportunities for potential clients to know, like, and trust you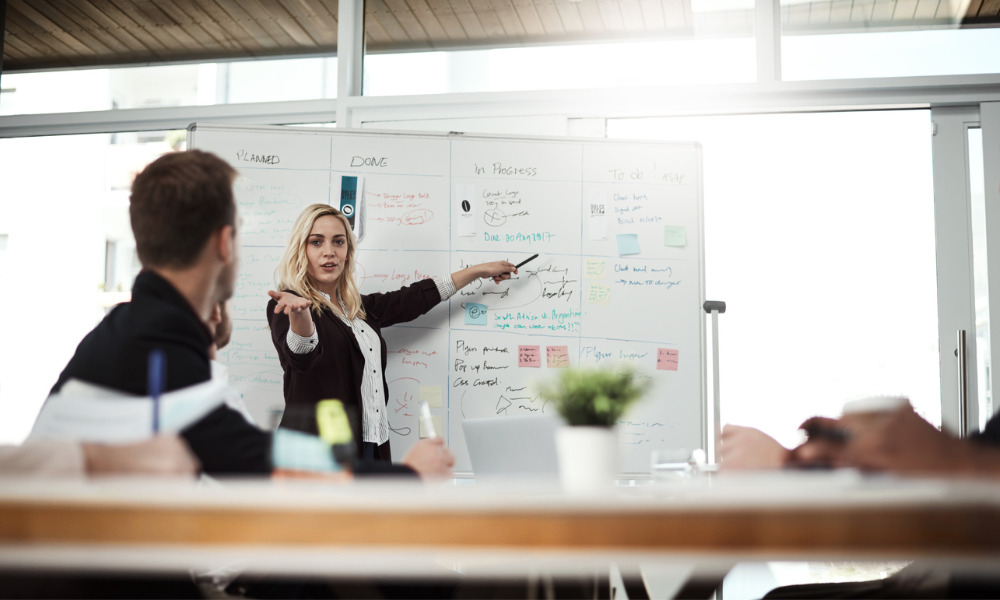 Being a financial advisor means playing in a very competitive field, and it's hard to get noticed amidst all the noise. It's particularly a concern now as traditional investors begin to age out and millennials try to do their own investing. So, what top-three marketing strategies can you use to grow your profile and business?
Develop your niche market
One of the best ways to stand out in a crowd is to become the best in a field. Whether it's offering your services to million-dollar investors, middle-aged women, or hockey players just starting their careers, you'll get more attention if you specialize in a field.
That may seem counter-intuitive if you feel like that's narrowing your field. But, think about medicine. You go to specialists – heart, respiratory, or dermatology – because they have deeper skills in a narrower band to help you. So, apply the same principle to your advising!
Many advisors are also self-publishing books to feature their skills. You can sell them on Amazon or offer them as lead magnets to draw people into the content on your website. Some advisors collect their specialized blogs as content. Others dive deep into their speciality to offer fresh insights. Whichever way you go, launching a book allows you to showcase and promote your skills, and will garner you more attention.
Get to be known as the best in your field and your reputation will soon spread by word-of-mouth. If you define what you specialize in and the demographic that will benefit from it, you can attract those who will pay the premium price to access your expertise.
Play the social media game
If you're an older advisor who's been waiting on the social media sidelines, it's time to jump in because that's where people are these days.
At the most basic level, you need a website or presence on one as most people research digitally now. Make sure it's highly visual with the minimal text with specific content that appeals to your target demographic. Hire a professional designer to do it right. This isn't the place to scrimp as a bad website can undermine everything else that you do.
Social media allows you to extend your reach beyond cold calling, so you meet more than one potential client at a time. Many platforms also suggest new connections who may be interested in what you're doing.
Whether it's Facebook, Twitter, LinkedIn, Instagram, or Tik Tok, you need to define your turf because each of these vehicles appeal to a different demographic. Facebook attracts your 50 plus age group, Instagram appeals to the 30 to 40-year-old crowd, and Tik Tok brings in young adults. LinkedIn is the go-to vehicle for many professionals. So, determine what age and group you're targeting and check what these platforms offer. You can create an interactive Facebook group to display your expertise for the older crowd or use Instagram to feature speakers on your specialized topic area. LinkedIn is a great place to showcase your articles or speaking engagements.
The blog market is crowded, so doing one is only valuable if you truly have something innovative and useful to say, so people want to keep returning to read it. They will if you're providing an expertise that they can't get anywhere else. So, if you're the advisor who can advise a young hockey player about what to look for in an NHL pension, where else is that player going to go but to you?
Put yourself out there so people can get to know, like, and trust you
There's an adage that if you want to grow your business, you need people to know, like and trust you. So, how do you do that?
It's easy: put your face out there …. along with your name and expertise, which may sound easier than it is until you get the ball rolling.
You can:
Host a client event: invite your existing clients and have them bring a friend or even two. You can even do that online these days.
Join professional associations, small business think tanks, or networking groups. Networking was big years ago, but isn't mentioned as much now. But, it's still important. The more people you can meet, the more chance you have of spreading the word about what you do, especially if you're a specialist in your field. You could join the local chamber of commerce or service organization, but it would be much better to figure out where your target demographic goes, and join those groups instead. Women love book clubs and professional organizations, so take the time to research which ones would be of most beneficial for you to connect to.
Launch the kind of group that you'd like to attend. There's another adage that the teacher learns more than the student. So, if there's an area that you'd like to learn more about, you can launch a group – even on one of the social media sites – where you can educate others about that topic, too. You'll know what subjects that entails once you define your niche market and hear from both your clients and social media market. Then, start modestly – even bi-weekly or monthly – and broadcast what you're doing to maximize your audience. Also, leave time for questions and answers, so people can get to know you while you answer their questions. It's the best way to attract them to you!