Latest annual report shows marked increase in inquiries and investigations opened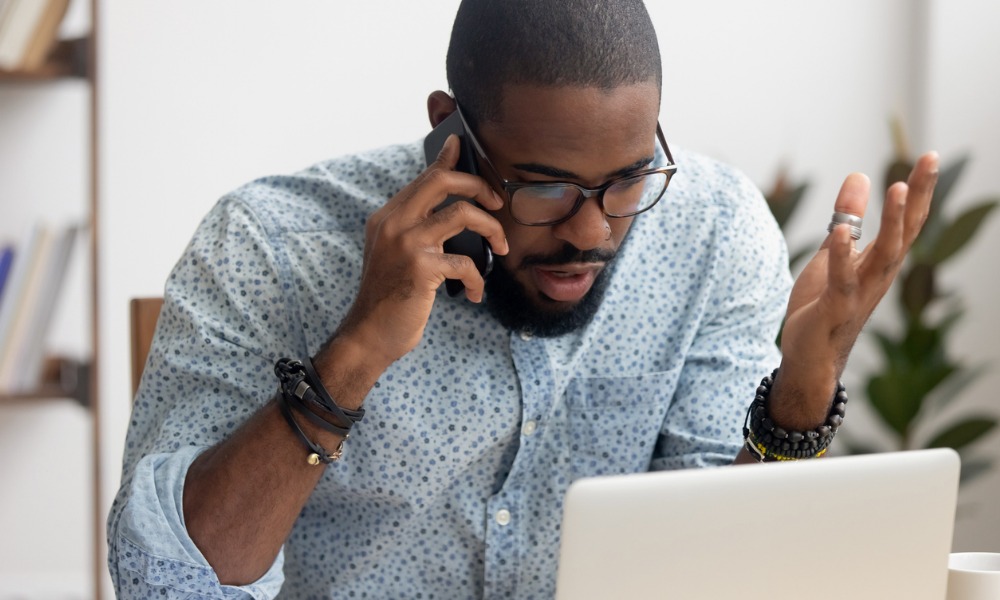 The pandemic crisis has been marked by increased dangers and headaches for Canadians, including a cybercrime-driven surge in financial crime and frustrated attempts to communicate with the Canadian Revenue Agency. And according to the 2020 annual report from the Ombudsman for Banking Services and Investment (OBSI), that included a surge in complaints involving banks and investment firms.
Over the year ended in October 2020, OBSI said inquiries it received from the public rose 28% over the previous 12-month period to reach 5,700; investigations opened also surged 23% to 791. Banking case volumes jumped 31% year-on-year, and investment cases rose by a comparatively modest 18%.
"A significant portion of this increase occurred in the latter half of the fiscal year, following the dramatic market events that took place earlier in the year and the ongoing volatility and pandemic response measures," said Sarah Bradley, Ombudsman and CEO.
In spite of the heavier caseload, Bradley said OBSI was able to extend its annual streak of improving case closing times. In the 2020 period, she said it lowered the average number of days taken to complete a standard case by 15% year-on-year.
OBSI's improved case completion record came as it finished a number of consumer-focused projects, including the introduction of a new online case submission form and a new consumer portal that lets consumers see key information and track the progress of their case in real time.
Banking cases rose 31% year-over-year from 254 cases in 2019 to 332 in 2020, with cases relating to credit cards, personal accounts, and mortgage loans emerging as the top banking concerns.
Investment complaints, on the other hand, increased by 18% to 459. From a product perspective, mutual funds represented 37% of all investment complaints – proportionally lower than 2019 when they represented 47% of investment-related complaints lodged with OBSI. Complaints pertaining to common shares (equities) saw a proportionate increase from 31% of 2019 investment complaints to 34% of the equivalent complaints in 2020.
From an issue perspective, suitability was the most prevalent investment concern; they represented 19% of investment cases, a proportional improvement from 22% in 2019. Service issues followed at 14% compared to 10% in 2019, while concerns about misrepresented or inaccurate product disclosure rose similarly to 14% compared to 9% in 2019.
Out of 405 cases of investor complaints that were closed by OBSI for the 2020 year, 142 ended with monetary compensation. Overall, it ordered $1,211,783 in compensation for such cases, averaging $9,250 per case, with $191,176 being highest single-case compensation recorded for the year.
OBSI identified two exempt market dealer firms, WealthTerra Capital Management and Beckeley Capital, which last year refused to follow OBSI's recommendation to compensate consumers that they were found to have harmed.
In contrast, 180 out of 387 investment cases closed in 2019 resulted in monetary compensation. For that year, OBSI ordered $2,515,218 in total compensation, which worked out to an average of $14,291 per case; the highest single-case compensation amount ordered was $280,000.
The greater-than-usual influx of complaints to OBSI appears to be persisting into this year.
The preliminary case data from its most recent quarter – which covers the period from November 1, 2020 until January 31, 2021 – shows a total of 115 banking complaints and 137 investment-related complaints over a three-month period. That compares to an eight-quarter rolling average of 81 banking complaints and 111 investment complaints, respectively.