CFA Institute's industry veteran reflects on painful career blip and why client relationships will drive the business forward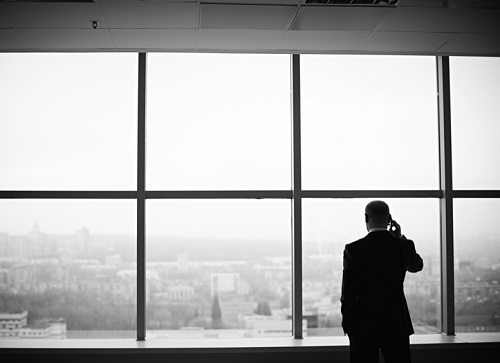 Failure is not falling down but refusing to get back up, according to Teddy Roosevelt … and endless self-help memes.
It's something Bob Dannhauser can relate to. The CFA Institute's head of global private wealth management has enjoyed plenty of success through the years but he reflected honestly over his one career misstep when in Toronto this month for the organization's annual conference.
After enjoying back and middle office "plumbing" roles and working with institutional clients and family offices, the New York-based Dannhauser struck out on his own. It was a reality check.
"I'm sorry to say it took me about two years to run that into the ground," he said. "They say you learn a lot from failure and I did learn a ton. I wouldn't say it was a fun experience.
"I'm embarrassed by some of the rookie mistakes I made; it turns out that a very well-reasoned marketing plan is pretty important."
He admits he overlooked the cost of compliance and after two years he weighed up his income statement and decided it was unsustainable. "I learnt a ton, met some great people and had some great clients but it was just a bad business model for me," he said.
Having started out as a "policy wonk" on Capitol Hill, Dannhauser got the investment bug after landing a job at one of the first socially responsible investment firms in the US. Thoughts of law school or a career in politics were soon revised.
In his position with the CFA Institute he can now offer advice from positions of both success and failure. The humbling decision of having to close his own business means he has a rare level of empathy.
He said: "If anything, it gives me an appreciation for what a difficult business it is. It looks kind of easy: get a couple of clients, sit down, think big bucks and say, let's position your portfolio this way. But there are a million different details that go into it to do it well."
His advice to someone starting their own firm? Know what you are getting into and don't forget you also have to be a technology manager.
He added: "There are all these discreet pieces of software you need to run a business or a least a cost-efficient one – someone has to select those and make sure that they plug into each other well.
"They get into it with the romance of the markets and helping clients … then two years down the line they look at the reality of their day-to-day and they're like, 'wow, I'm doing all this administrative stuff and worrying about keeping my compliance lawyers happy, worrying about tech – I'm still working with clients but am awfully distracted by other stuff and I don't like that stuff."
Dannhauser believes that while technical expertise will become more valuable, the ability to develop relationships with clients will ultimately drive the industry.
A naturally sociable person, he admits it's an area that even he took for granted. Advisors, he said, do so at their peril.
He said: "I'm intrigued by the idea that the relationship building is kind of left to chance. When I got into the business I took it as my innate ability, one of my upbringing, my personality and DNA that I can connect with people and make those relationships productive for me and for my client.
"That increasingly seems to be a big mistake. We need to look at emotional intelligence as something that can be optimized – not in a gimmicky fad of the moment way. I think there has been some interesting advancement in assessment techniques in the past few years, so we can pinpoint where people are strong or weak and then work to develop those skills.
"It's a trust business. If you don't trust me, an important part of that is credibility. If you are uncomfortable with me socially, then I'm never going to earn that credibility with you. I might have the most brilliant ideas in the world but if I can't communicate things with you, we are not going to be able to do business."